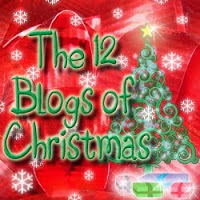 On the 9th day of Christmas, Shooting Stars Mag gave to me:
1. A $10 gift card to Borders!
I know most people are giving a book and I might throw one in there or something extra, but I think a lot of you will enjoy picking out your own book so I figured this would work! 🙂
Open To: U.S. only (sorry, but the Year's Worth of Books Giveaway is International)
Ends: December 31st
Prize: $10 gift card to Borders
How to Enter: What is your New Year's Resolution? (You MUST be a follower. This is a little treat for all those who support me…but you CAN become a new follower if you really like the blog and want to follow)
+1 if you post this somewhere (leave a NEW comment)
Thanks to Ellie for letting me help out.