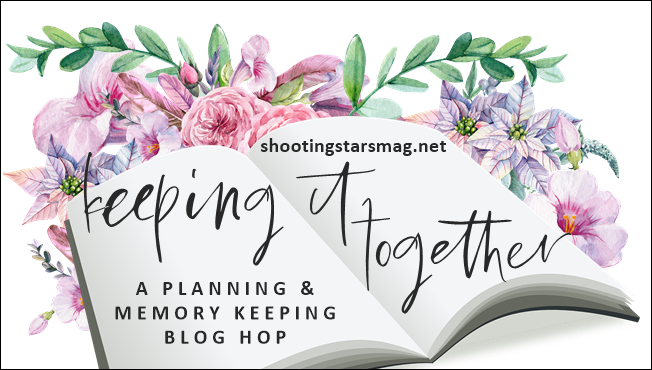 Welcome back to November's Keep It Together, a planning and memory keeping blog hop that takes place every third Thursday of the month! Don't forget to check out my co-host Alexandra's lovely blog! Today, I'm sharing my 2019 Christmas Planner!
Come check out my 2019 Christmas Planner #ontheblog - do you have a planner for the holidays? #christmas2019 #christmasplanner
Click To Tweet
2019 Christmas Planner
Due to the magic of Pinterest, I've always seen people create Christmas planners, and I thought "Hey, that's a really good idea!" It's one place where you can keep all the information you need for the upcoming holidays. I made a couple of my pages, but for the most part, I found free printables on Pinterest/blogs and I'll share those links as I give you a tour through my planner.
My actual planner isn't anything special. I got a soft three-ring binder from Walgreens (I chose green because Christmas!) and those clear page covers so I could just slide in my printouts.
Now, most of the printables in my planner are from the blogger Tessie Fay. You're welcome to use hers too – they're free – or you can search Pinterest for other designs and options.
I used this Christmas Planner for my first page before diving into the rest of the planner. I like that she has markers for different sections, as you'll see in a moment.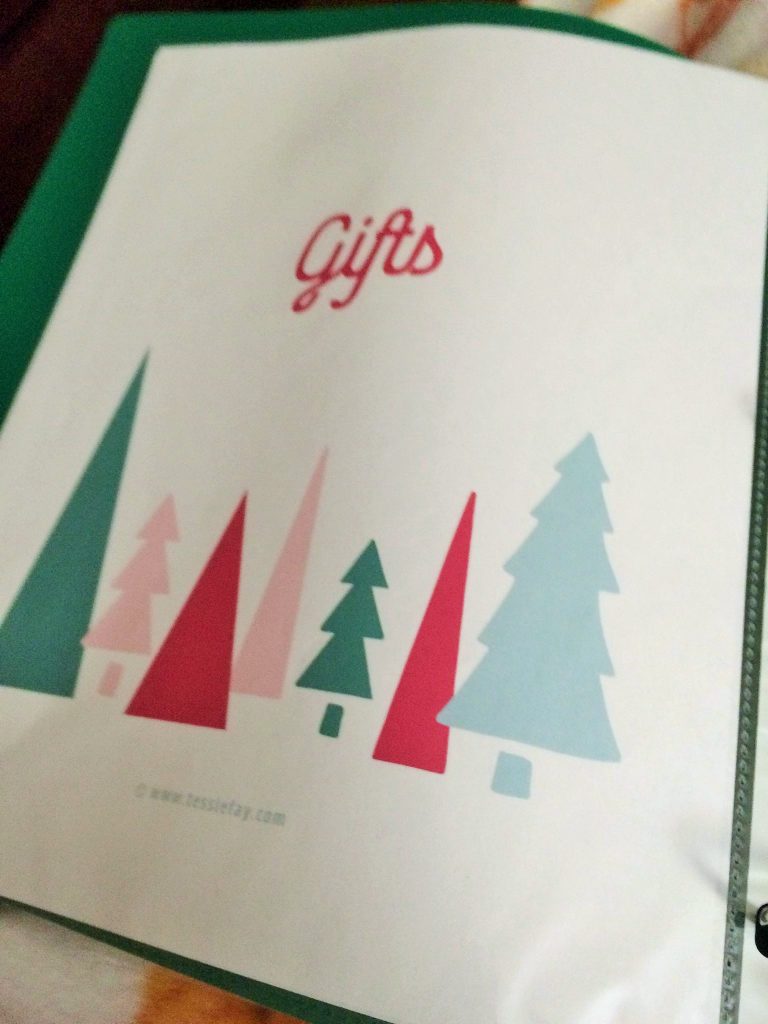 Now it's time for all things Gifts! I'm pretty sure I used all the Gift pages in my Christmas planner, just to be on the safe side.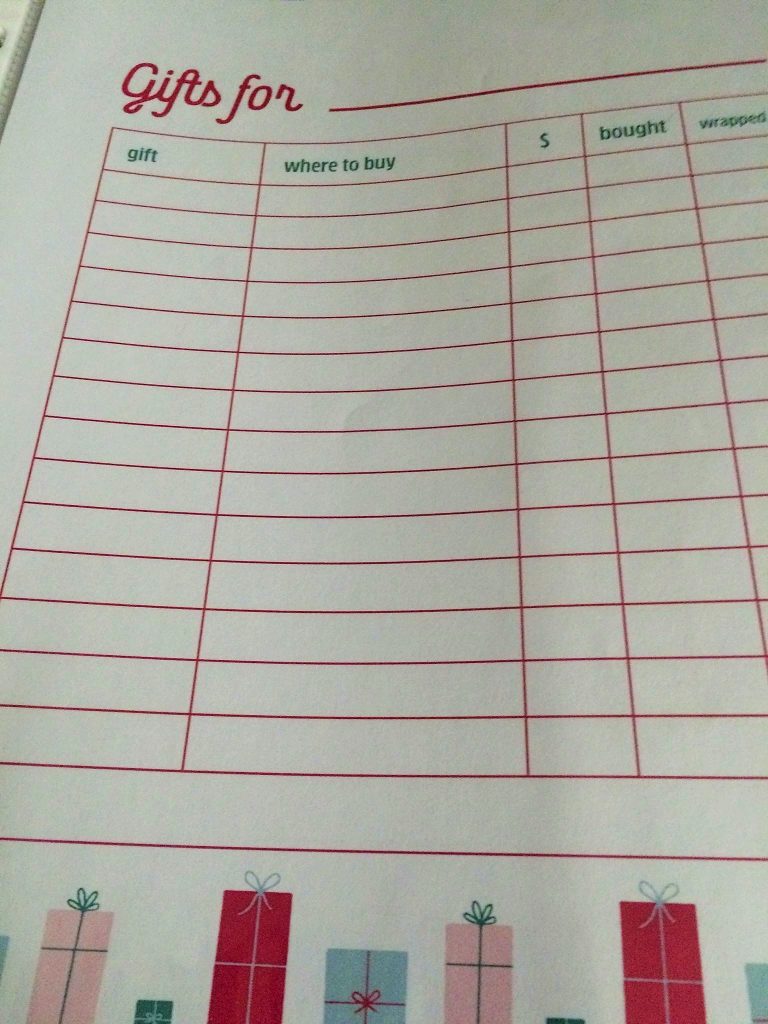 I really like this Gifts For page because it allows you to keep track of who you need to buy for, where to get it, the cost, and then if you've bought and wrapped it already! The holidays are hectic, so it's nice to have these things to quickly look over.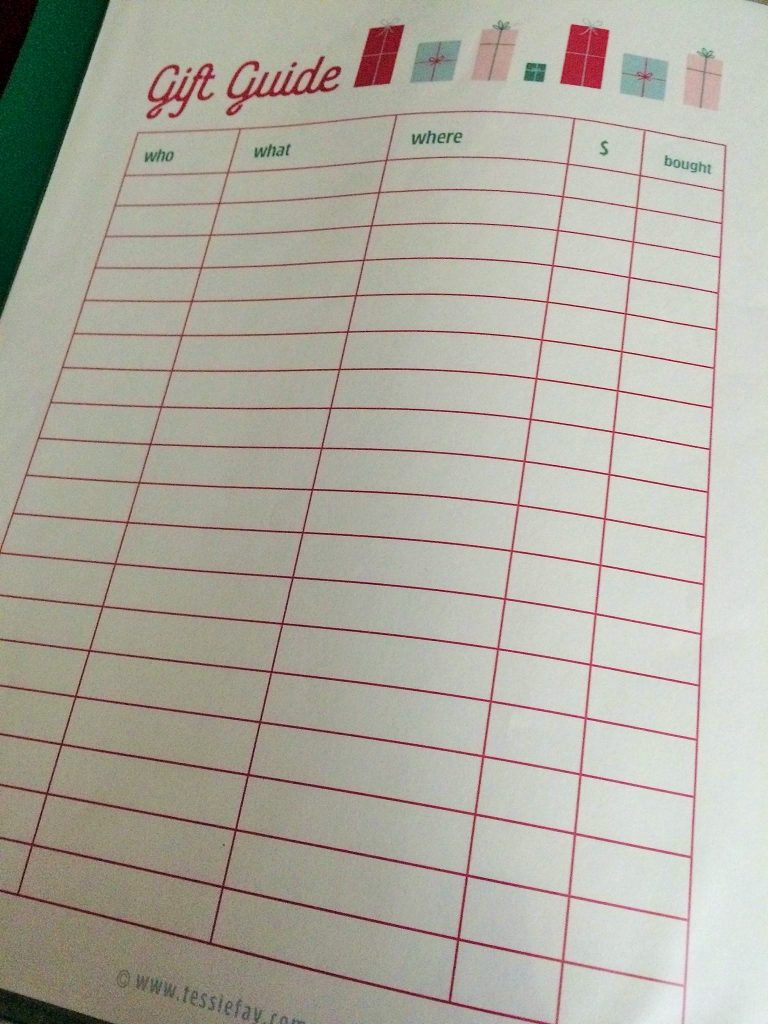 This Gift Guide page kind of makes me think of the Gifts For option above, so I'm not sure how you're supposed to separate them, so I'll probably just use them both to keep track of gifts I need to get and gifts I've already bought.
There's also an awesome Gifts to Make page so you can keep track of any DIY presents you want to give people. I say every year I'm going to make some of my gifts, so we'll see!!
This is all about The Little Things. I'm sure you could use this in different ways – maybe stocking stuffer ideas? – but I think I'm going to use this to keep track of those people who I want to give a little something to, like a co-worker.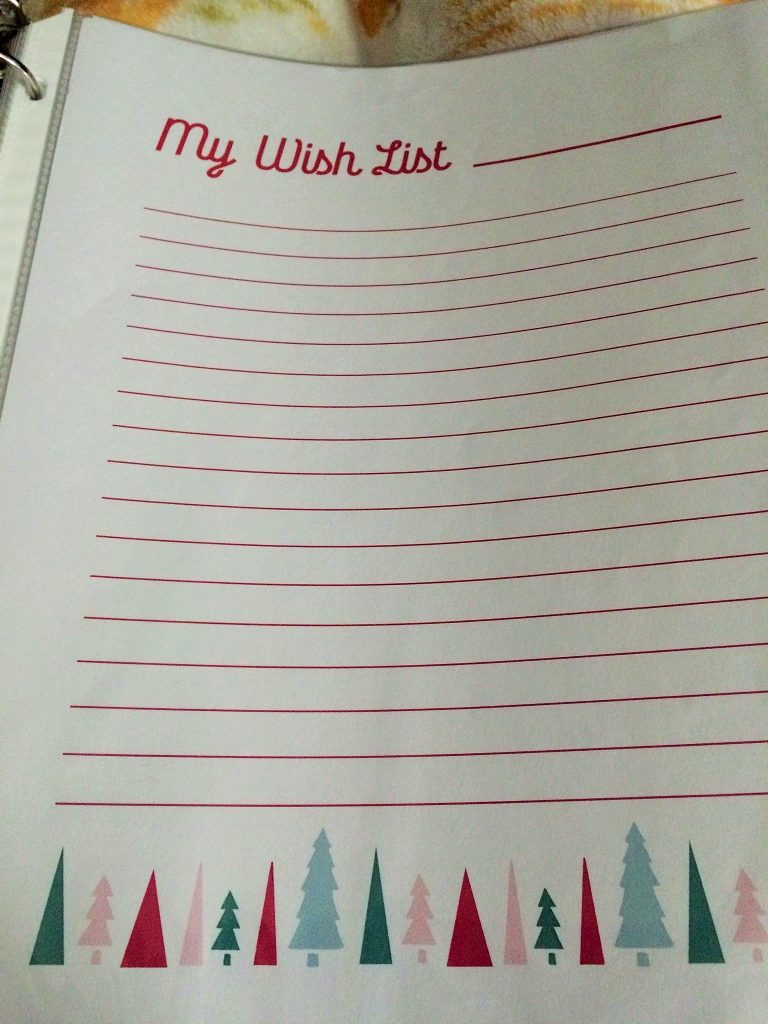 We can't forget ourselves, can we? I love shopping for other people, but it's fun to get your own presents too, so I like that a My Wish List is included.
And I end my Gifts section with a Shopping List. You could probably put this anywhere, or make multiple copies and put it in different sections, but I figured this gives me enough room for keeping track of gifts if I need the space.
My Christmas Planner continues with Activities!!
If you do a holiday themed bucket list, this printable would be great for that. It lets you keep track of all the traditions and activities that you want to accomplish this season!
Tis the Season of Giving! I love this Ideas for Service page. It doesn't have to be a religious thing, if you're not. I'd like to donate some things this holiday season so it's a nice way to keep track of possible ideas and then see what all you can do.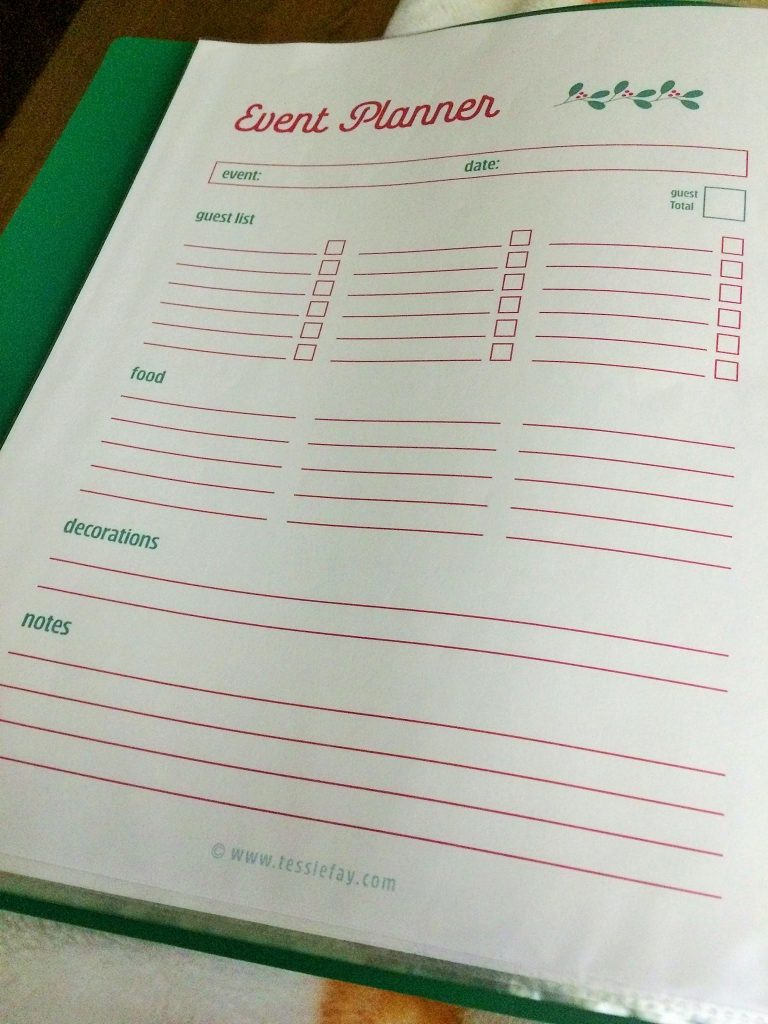 Next up is the Event Planner. You can make more than one copy of this page if you have a lot of events you're hosting/co-hosting. I'm only doing one – which is my Annual Christmas Cookie Exchange with my sister. This will be handy to keep track of who is coming, etc.
This undated Calendar gives you the end of November and all of December. You can use this as your calendar for the season (adding in events/activities/etc.) or you can just use it as a reference and put the actual events in a planner, etc.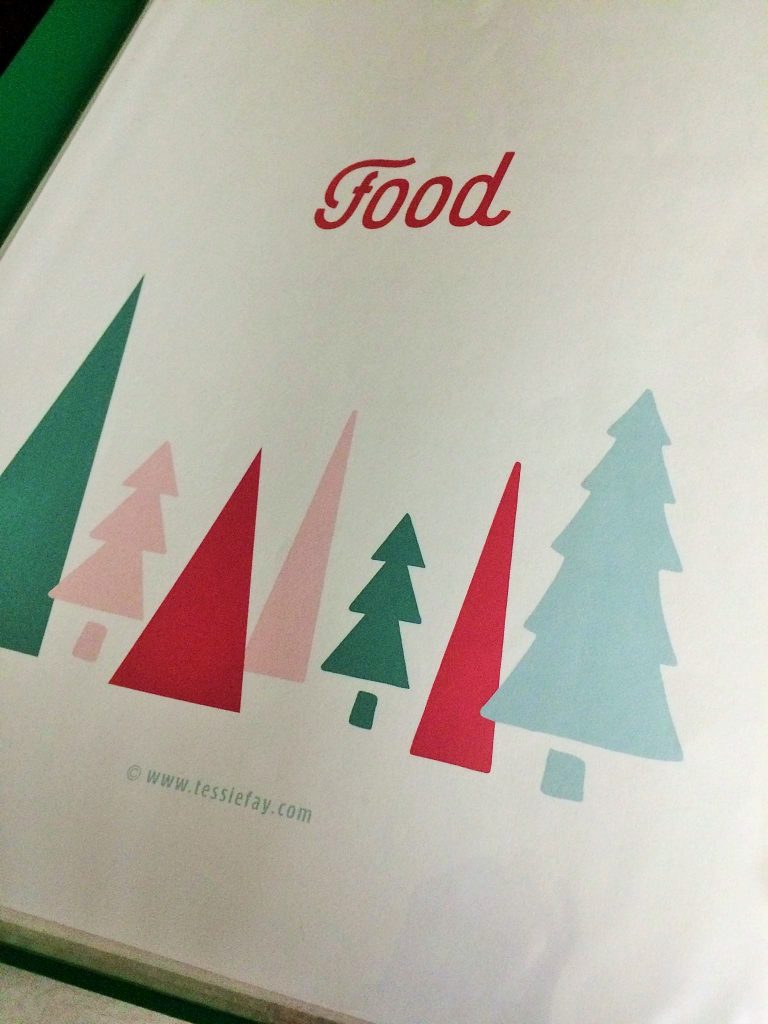 What's a Christmas Planner without Food?
I am not the cook in the family, but I still included this Holiday Menu just in case. It might be nice to keep track of ideas for the cookie party, etc.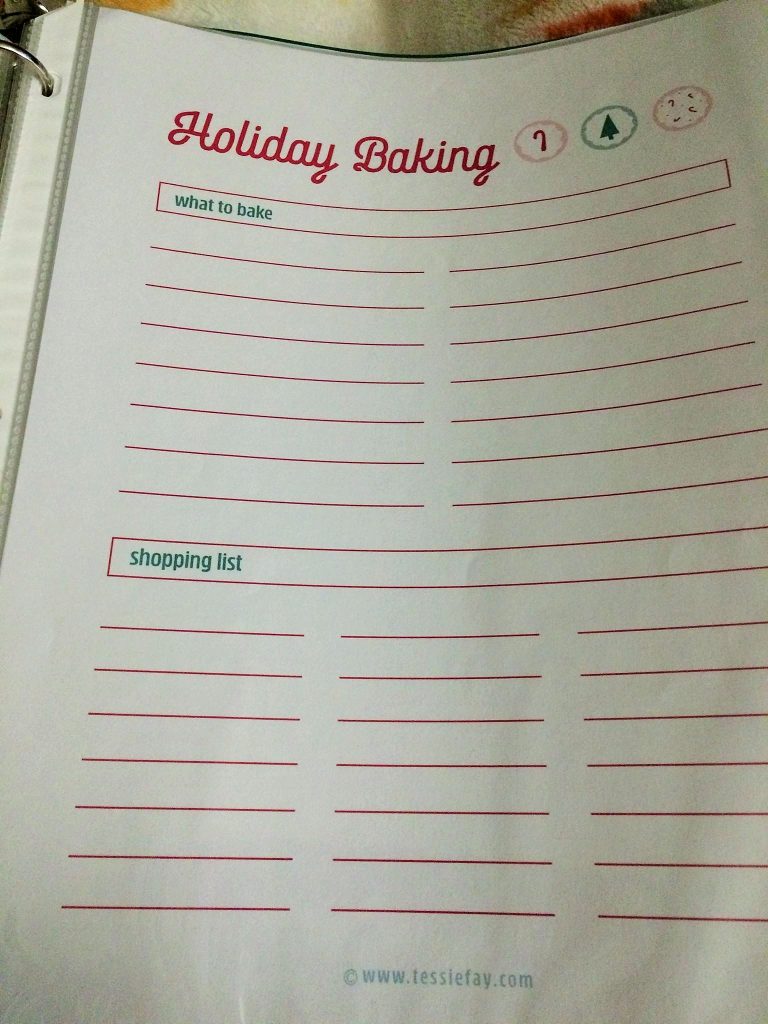 Yum, yum – Holiday Baking Time! Yes, I'm still gluten-free, but this will be a great way to keep track of gluten-free recipes that I might want to try, especially for my cookie exchange so I have something to eat! haha
Finally, there's a blank Notes page which is handy for all the sections, though I have it in just one of mine.
Again, thanks to Tessie Fay for sharing her Christmas Planner printables for free!
Next up we have all things Movies and TV! I'm one of those people that love all the holiday TV this time of the year, so I figured I'd find ways to keep track of everything.
Hallmark Christmas Movie Schedule 2019: I got this from the Hallmark website and it's super handy! I put the letter R next to the movies I've recorded, and I checked the box for the ones that I've watched already. Obviously I need to pick it up because as you'll continue to see, I have a lot recorded!
There's also another Hallmark channel called Hallmark Movies & Mysteries and they have their own, slightly shorter, list of new holiday movies so I found this printable on The Inspired Holiday.
Again, R means recorded and a check mark means I watched it!
On the cover of one of my latest issues of Woman's Day, they had this Lifetime Holiday Movie Schedule that you could tear off, so I did just that and used these pages as my schedule.
I really like how these all have mini summaries of the film, and they even note if someone famous is in the movie like Tia Mowry or Kelly Rowland. I like to know these things!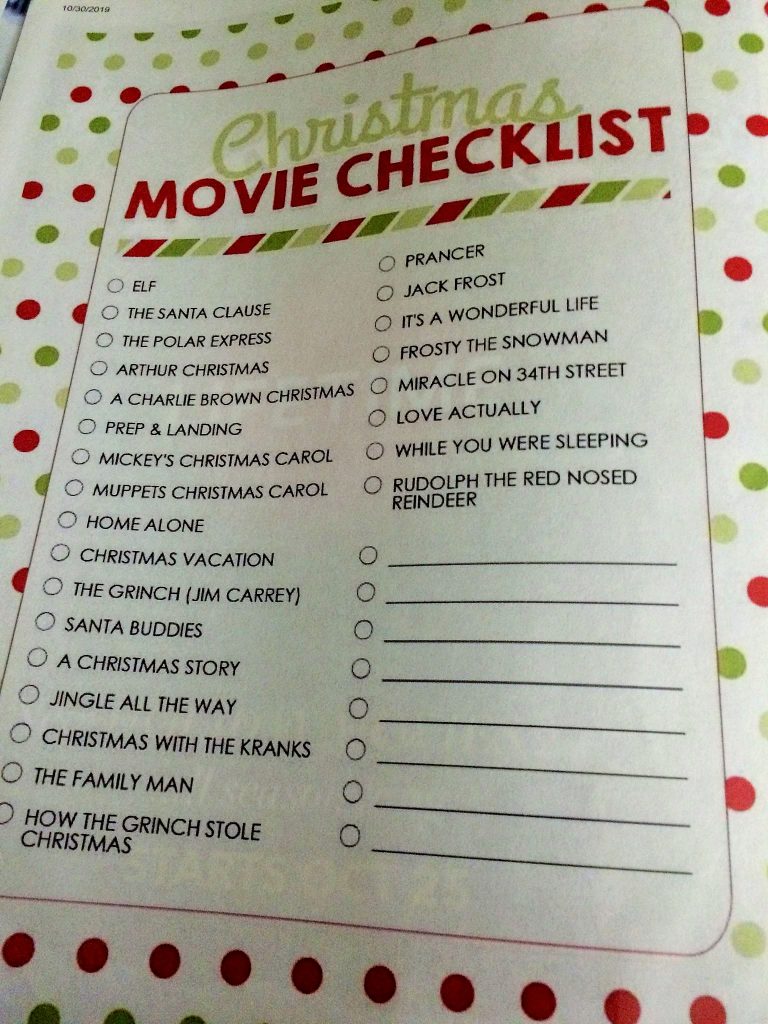 I found this Christmas Movie Checklist on the blog Yellow Bliss Road. I don't watch all of these films, but I figured it would be a fun way to keep track of the ones that I do want to watch like The Grinch and Love Actually.
Now, there are tons and tons of channels (and even streaming services) that have their Christmas movies/TV Shows/Holiday Specials, so I went ahead and made my own print-outs so I could keep track of some of these things…though I know I'm missing things still!!
The channel ION have their own Christmas movies, so I made a list of the new ones coming out this year. You can find a full schedule online though if you want to see past movies they've done.
I made another print out of the various TV shows and specials that I want to watch this holiday season. I found the dates/times online. I know I'm missing others, so if you have holiday related shows/specials you plan to watch and they aren't on my lists, please let me know!! I definitely want to watch many of the holiday baking/cooking shows on the Food Network too.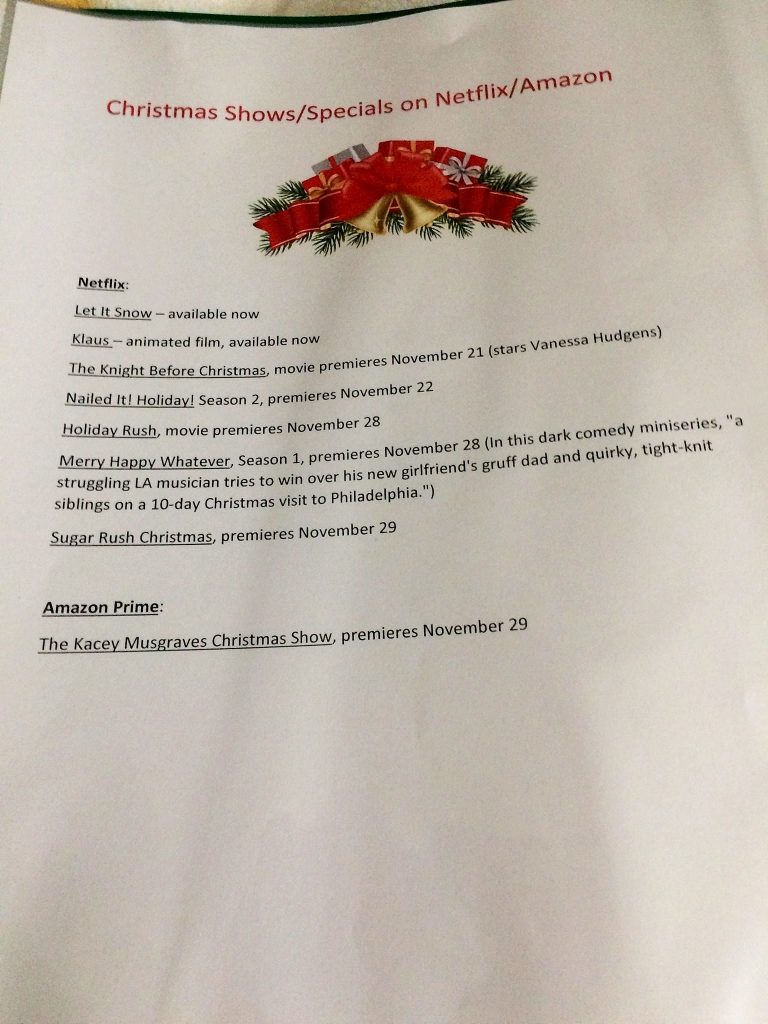 And finally, I created a print out of holiday movies/specials/shows on streaming services. Most of these are Netflix, but there is one for Amazon Prime that I'm excited about! I tend to forget about Netflix when it comes to Christmas so I want to try and remedy that this year.
And That's All, Folks!
Whew – I'm done. Give yourself a pat on the back if you made it all the way through here. Sorry it's a bit of a picture overload too. If you're having trouble with the photos, etc. let me know and I can try and make them smaller or send something to you direct!
Now tell me – have you ever made a Christmas planner? Or Holiday planner if you don't celebrate Christmas? Would you be interested in making one? Let's talk in the comments!
Link up with Alexandra and I if you have your own Keep It Together post-
You are invited to the Inlinkz link party!