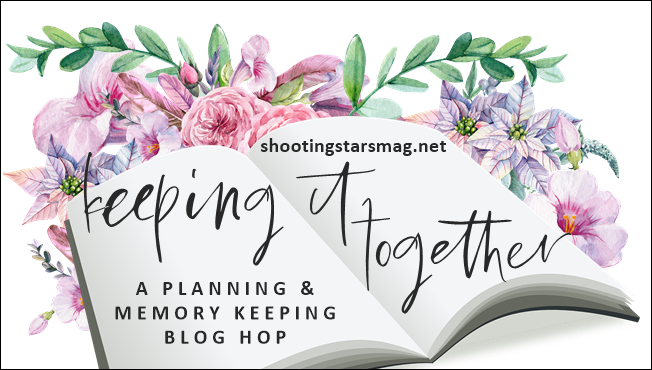 It's the third Thursday of the month and that means Keep It Together time, where myself and Rebecca Jo, share posts about planning, scrapbooking, and anything else memory keeping related. If you have a post to share – old or new – link up with us below!
Keep It Together: December 2021
Thank you so much to my lovely friend, Ro, for helping me with my 2022 planner. I'd been trying to think of what planner to use, and I had yet to get anything, when a Christmas gift came in the mail from Ro. I absolutely love this Harry Potter planner and I'm excited to show it off to you today!!!
My favorite color is purple, so I kind of adore that the cover is so full of it! I got my gift from Amazon, so if you like this, I'd say try searching there!
Here is a full look at the front cover! I love all the symbols of time. Fun idea for a planner!
A quick look at the back of the planner. As you can see, it has a black elastic that keeps the planner closed.
Now here's some photos of the inside pages! I tried to pick a mix of pages so you got a feel for how it looks and how it's set up.
A cute Goals and Reminders page for 2022! I love all the illustrations and colors.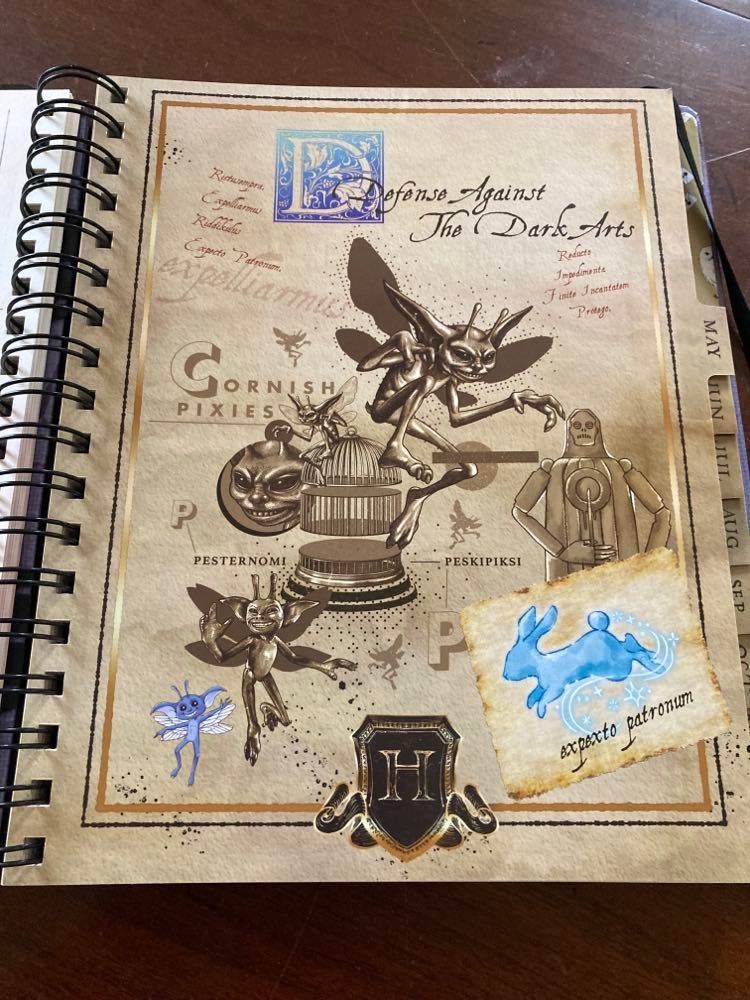 This is the monthly divider page for the month of May. I love the scrapbook look/feel of it, don't you?
I love all the little details. Look at the wands that make up one part of the squares/boxes; things like that make this planner so fun to peruse.
This is the monthly page for June. I love that it includes actual holidays, like Father's Day, but it also tells you things like Draco Malfoy's birthday (June 5th apparently!) I know I'll have fun seeing these throughout the year.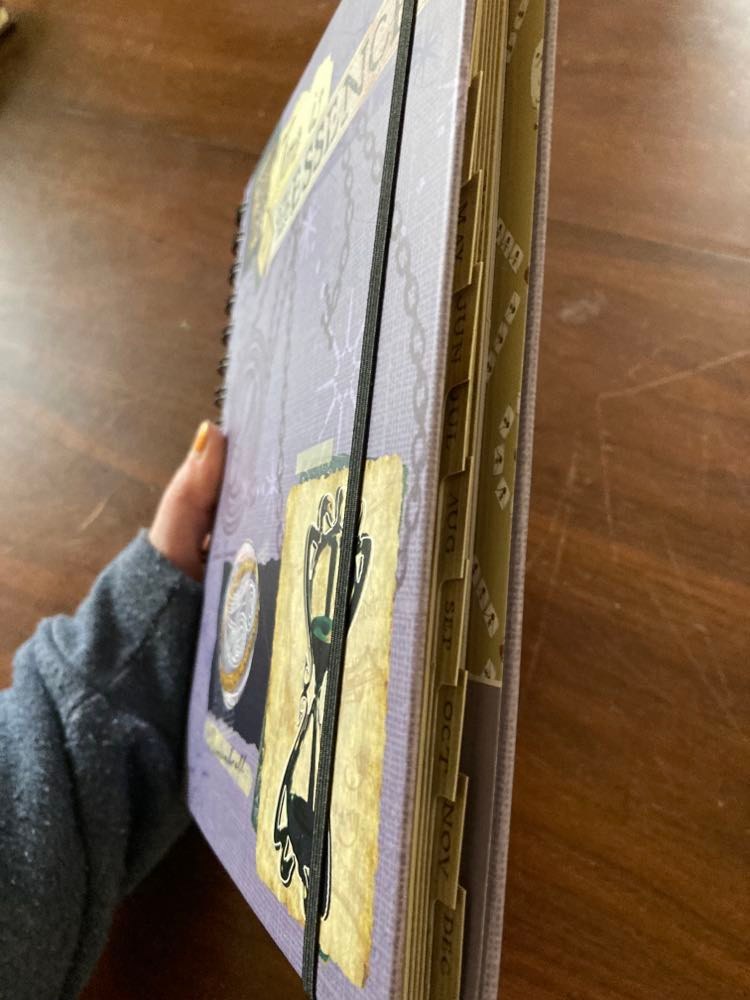 Thank you so much, Ro! I cannot wait to start filling in and decorating my new 2022 planner!!!
Any other Harry Potter fans out there? Would you use an HP planner? Do you have a planner for 2022? 
Have a post- link up here!
You are invited to the Inlinkz link party!