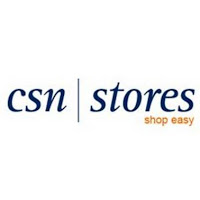 Last month, I made a post about an upcoming CSN giveaway. That wasn't the main post…this is, so be sure to enter here if you already commented on that first post.
Prize: $60 gift code for CSN Stores
Open To: U.S. only…must be 13 years of age or older.
Ends: July 31 (it's a quick one)
To Enter: I have a new blog, which I started with two amazing authors. There is a post up from one of them about the reason behind the name as well as why he co-founded the site. Please leave a comment there and you're entered in this giveaway!
Extra:
+1 if you commented on this post (leave a NEW comment here or it won't count)
+1 if you follow this blog (leave a NEW comment here or it won't count)
Thanks to CSN for donating this gift code. I was not compensated in any other way…though I've done reviews for them in the past. They have many options from bookcases to kitchen supplies and on and on.