Linking up with Anne at In Residence and Kristen at See You in a Porridge!
I'm Currently…
Experiencing: This Saturday, a friend of mine and I are visiting a local movie theater to see The General. I've seen it before, but she hasn't, so I'm excited for her to experience it. And if you don't know, The General is a silent film starring Buster Keaton, and it's fantastic! It might be silent, but it's so good – and funny!
Appreciating: My therapist. I've been dealing with anxiety and depression for years, and while I've mostly managed it, I finally got to the point where I decided I should try and talk to someone on a regular basis. I've only been going for about a month now, but I really like them and I think it's going well. Don't ever be afraid to ask for help! People like to pretend mental health isn't a thing, but it definitely is, and for everyone – you don't have to be diagnosed with something to work on your mental health!
April 2019 Currently: Appreciating, Wishlisting, and more #ontheblog #currently
Click To Tweet
Wishlisting: My birthday is on May 30, so I have two months to tell people what I want! LOL I'm actually kind of bad at figuring out what I want for holidays or birthdays, so I figured I'd just add things to a Pinterest board and people (aka my mom and sister usually) can go from there! So here's my Birthday Wish List!
Posting: A bit less. I still need to get back into my writing routine for my book, but I've been reading a lot more. All of this means that I'm blogging less, but that's okay! I'm still blogging!
Considering: Going to the Ohio State Fair again this year. My sister and I went last year and saw Trevor Noah. The concerts/shows have all been announced, and there aren't that many I'm excited about, but I'd like to see Chris Young live, so we might end up doing that (and my mom would come this time too!) Do you attend any state fairs?
Before You Leave-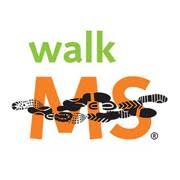 My brother was diagnosed with MS about a year and a half ago. Later this month, I'll be walking with my family in the Cincinnati MS Walk. In honor of that, I'm trying to raise money for MS,  if you'd like to donate any small amount, it would be greatly appreciated! If I raise at least $100 then I get a cool t-shirt! Thanks in advance, and feel free to spread the word too!