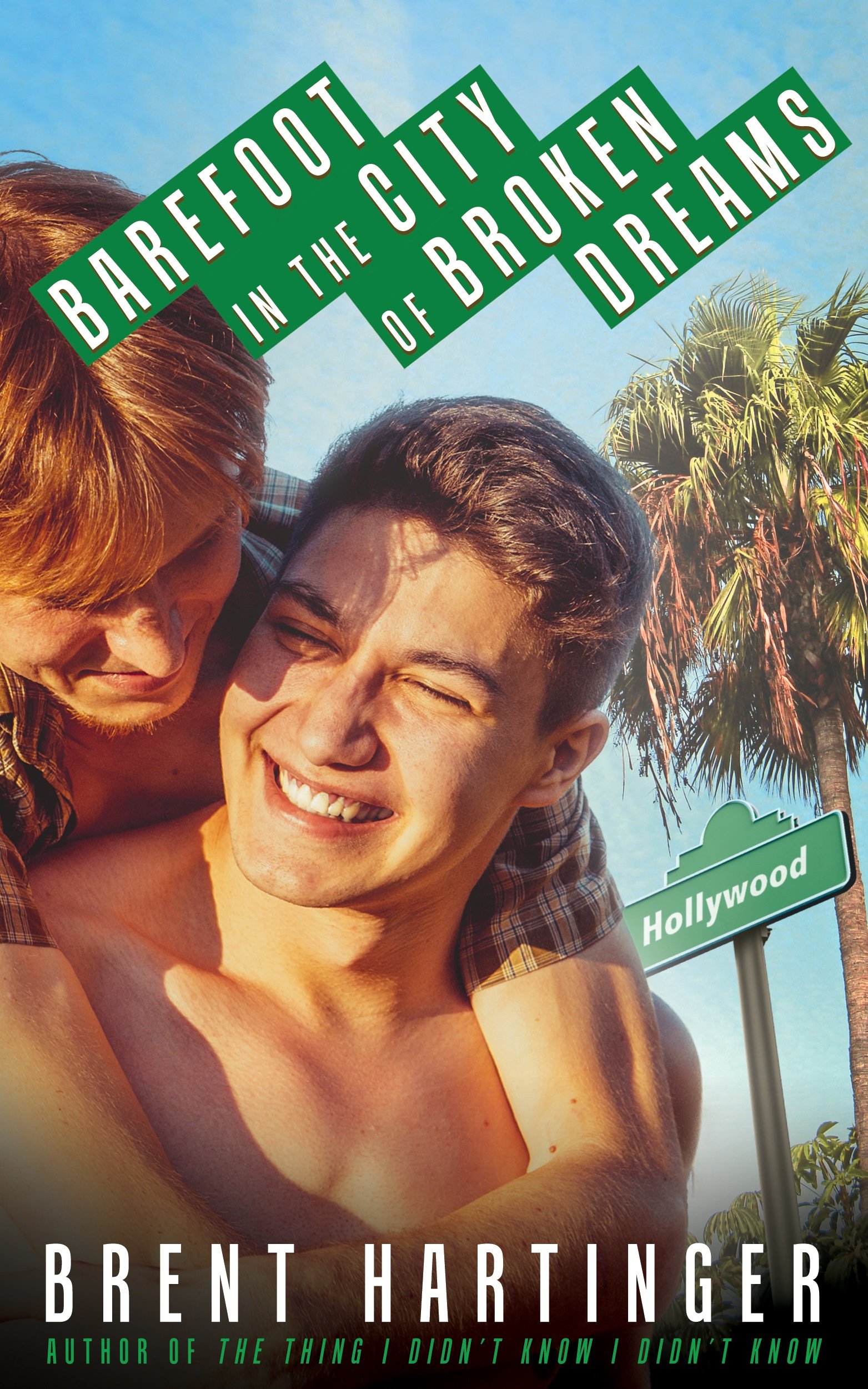 Barefoot in the City of Broken Dreams by Brent Hartinger


Review by Lauren


Source: copy from Netgalley; all opinions are my own


Official Summary: Twenty-four year-old Russel Middebrook and his boyfriend have moved to
Los Angeles so Russel can try to make it as a screenwriter.
Almost right away, in a forgotten old house off of Sunset Boulevard,
Russel meets Isaac Brander, a once-famous film producer who is
convinced he can turn Russel's screenplay into a movie.
Russel knows that success can't possibly come this easy. After all,
most of Russel's Los Angeles friends are so desperate to make it that
it's downright scary. His ex-boyfriend, Otto, is trying everything to
become an actor, and Daniel, the sexy neighbor, doesn't even need a
casting couch to get naked.
So what's the catch with Mr. Brander? Could it be that movies about
Hollywood don't tell the whole truth? But what does that mean for
Russel's soul?

Review: Many of you might have heard about the book called Geography Club. That was the first in a YA series of books about Russel Middlebrook. Now Russel is in his twenties and the author has decided to write a series of NA books about the character. If you liked the YA series, you're sure to love a slightly older Russel. Barefoot in the City of Broken Dreams is the second NA book, coming after The Thing I Didn't Know I Didn't Know. As with most NA or adult titles, there is some more mature moments and language, but nothing outrageous. It's just a slightly more mature YA, if you will.
Now, as to the actual book, it was interesting to get a look into the struggles of people hoping to make it big in Los Angeles. Russel is hoping to be a screenwriter and when a really old producer, who made some big movies back in the day, wants to make Russel's movie, it really does seem too good to be true. Russel's boyfriend, Kevin, tries to be supportive but it's obvious he's worried about this Mr. Brander and doesn't want Russel to get his hopes up too high.
Barefoot in the City of Broken Dreams is about chasing dreams, but also learning to let them go. It's about learning how to be a couple with the stress of real life surrounding you. There are a lot of secondary characters that really add to the overall story, like Russel's ex-boyfriend, Otto. He's desperate to be an actor, but with burn scars on his face, people aren't willing to take a chance on him when they are trying so hard to make their dreams come true. It certainly makes sense, but that doesn't mean it's any easier for Otto or for the reader, who is rooting for all these men and women to reach their dreams.
This is, once again, an exciting look into the life of Russel and I can't wait for the third novel coming out next year!
Music Choice:
If you'd like to know what music I feel fits this book, please visit Let's Get Beyond Tolerance!