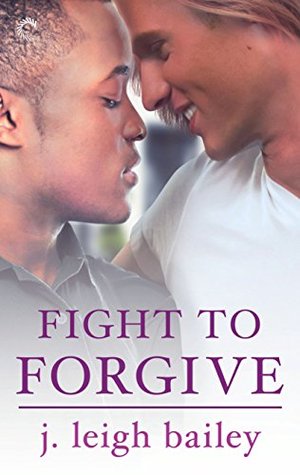 Fight to Forgive by J. Leigh Bailey


Review by Lauren


source: copy from Netgalley; all opinions are my own


Official Summary: Recent college grad Aaron Elliott is a pro when it comes to avoiding conflict. So when he hears his mother and stepfather plan to sell the family's rambling summer retreat, it takes everything in him to object. The lake house is where he feels closest to his late father. It's where he fell in love with his best friend…and it's where he let family pressure decide his future rather than following his heart.

A combat injury has naval officer James "Freddie" Fredrick dry-docked, possibly for good. But the pain in his shoulder is nothing like the hurt he feels when he sees Aaron back in town. It's been four years since the love of his life left without a word—and though Freddie would give anything to deny it, the heat between them hasn't faded.

Once upon a time, Aaron let Freddie go without a fight. He won't screw up their second chance to have a happy ending. But unless he makes peace with the past, Freddie won't be able to face their future.


Review: J. Leigh Bailey is a favorite of mine so I'm always excited to see that they have a new book coming out. In Fight to Forgive, the book takes place in the present day with Aaron and Freddie reconnecting after years apart. However, the book has flashbacks to help the reader understand their previous relationship. It starts with the two meeting and then continues on until they are a couple and then finally we reach the moment where everything changed and Aaron ran off instead of talking to Freddie, because he hates confrontation. While I can understand both of the boy's sides, this is one of those books where all could have been fine if Aaron had just talked to Freddie. At the same time, despite there not being a story, the boys also wouldn't have had a chance to grow up and evolve, and I think it was important that they did.
While I really enjoyed this one, I did want to push the two together multiple times throughout the book and yell "stop being so stubborn and open up!" Alas, it does happen eventually. I feel like Fight to Forgive is easy to predict in a variety of ways, which isn't a bad thing. Most romances are fairly easy to predict after all. I would say you have to have some patience with these two, but I really liked the overall story. There are some nice and also some not-so-nice secondary characters to get to know as well!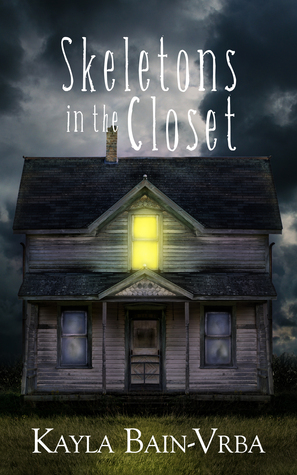 Skeletons in the Closet by Kayla Bain-Vrba


Review by Lauren


source: copy from Netgalley; all opinions are my own


Official Summary: It's no secret that Riley used to practice dark magic, but he gave it up gladly when he fell in love with Landon. But Riley has spent the last year trying to shield Landon from just how dark his past really was, desperate to keep him safe and hold on to their fragile relationship.
Then Dyami, Riley's old partner, returns to town and threatens to kill them both if Riley doesn't return to his old ways…
Review: Skeletons in the Closet is a novella but it was an interesting one! I really liked the premise that these two, Riley and Landon, could do magic. I wish the book was longer actually! However, this novella is about these two men who have been dating for a little while and while Landon knows that Riley used to do dark magic, he doesn't fully know the details and Riley is always afraid he's going to hurt Landon.
The past appears in the form of a girl who Riley used to work with and she's not ready to let go of dark magic anytime soon. Riley and Landon end up in the middle things, marking a true test to their relationship as Riley might have to use his dark powers to save them.
Like I said, it's an exciting premise, and it's one I wish had filled up a larger book, but I still really enjoyed the novella. It's easy to feel for Riley. He wants desperately to change but he's afraid that if he uses his full powers, they will be dark and not light, like Landon. As much as Landon says he understands about Riley's past, it's also easy to see his side of things. Granted, Landon isn't that worried about Riley until he starts to see dark magic in action. Finally, while this novella focuses largely on magic and the like, there are some graphic sex scenes in the beginning and end, so definitely an adult title!