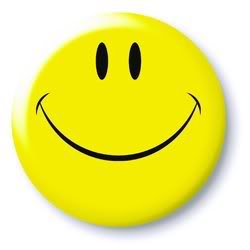 I know that Amy has done a Book Blogger Appreciation Week and I think that's an amazing idea and even hope to help with this year's celebration. However, I was thinking that it might be nice to do something to show appreciation for specific bloggers (this can be any blogger, though I do know most YA bloggers read my blog so it would be nice to at least START with one of them).
The idea is to have one or two bloggers be picked (by other bloggers) each month and during that month, other bloggers need to come up with something to send to that blogger. It doesn't have to be anything huge. It can simply be a card saying how you were inspired to start a blog because of them, or read a book because of them, or that you really just love their blog and think they are doing a good job. Show your appreciation in any way you can!
If you can't mail something, write a really nice email and send it to them during their month. It doesn't matter!

Now, if you are picked, what do you do?-Let us know if you don't mind anyone having your address to send their gift, or if you want certain people to have it and for everyone to send their gift to THEM and they will send everything to YOU (mix it so not ONE person has to send everything). Does that make sense?
Who can be a part of this?
-Again, this can be anyone, but I'd love to get this set up this week so that we have two people picked for the month of February and one of them should be YA, since like I said, mostly YA bloggers read my stuff (or so it seems based on comments!)
-Anyone can be nominated. After that, I'll take who got the most nominations and put it up for vote so that we have two people picked (Thanks to Megan for letting me know I skipped this step in explaining!) If it ties, we'll try and break the tie or simply pick randomly between the people. If you are PICKED but want to step down, that's up to you. We'll contact you if you are picked of course!
What to do now?
-Post your thoughts in the comments.
-Feel free to start nominating.
-Spread the word to anyone you know!
I think that's it. If you have a question, let me know. If you have a suggestion, let me know too. I'm trying to do this the best I can, but I can always use help or ideas. It's just supposed to be fun!