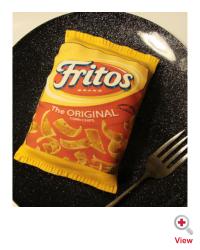 Cupcake Envy is run by Amy Eilert. She makes mini cakes in all sorts of fabulous designs. In this post, you can learn more about the shop and even win something fun at the end. I will include photos throughout of some her work. These were taken from the site and I do not own them.
-Lauren
1. Without going into too much detail, how did Cupcake Envy first begin?
Cupcake Envy started out in my kitchen as a hobby back in 2006.

Having 2 boys, I really enjoyed making individual treats for them that were artistic and fun.

My skills improved and the designs got crazier and before long, I launched Cupcake Envy
specializing in custom miniature cakes we call Cakelets.
2. Do you have an actual shop or is it strictly online? And if the latter, do you think you'll ever open a store people can visit?
I share a commercial kitchen space when working on orders and I am traveling about once a month throughout the country teaching cakelet designs so I do not see a retail space in Cupcake Envy's future at this time.
3. What are some of the most unique cakelets you've made?
Gosh, there have been so many interesting design requests throughout the years.

The one that sticks out the most is from a young woman requesting a cakelet for her boyfriend.

She wanted a foot cakelet with the 2nd toe being extra long.

Apparently, he has a very long 2nd toe and they joke about it a lot.

Weird?

Yes.

Did I take the order?

Absolutely!
4. What is something you've never been asked to make, but would love to? Or what is something you've made only once or twice, that was a lot of fun?
Sometimes I get a specific design in mind that I think would be really cool so I create it to add to my portfolio.

The Zombie Attack themed cakelets were one of those ideas I cakeletized and the response was amazing.

I like anything new and different….it's no fun creating the same design over and over.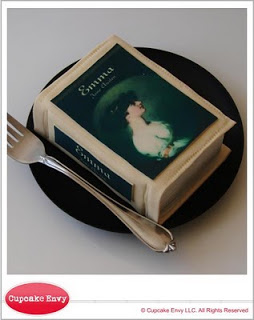 5. If you could work with any TV show, movie, or book, to create a themed cakelet…what would it be and why?
There are many people in the media world that I admire and would love to make a cakelet for them.

The list is eclectic and so random so I will just leave it at I think everyone deserves a really cool cakelet design.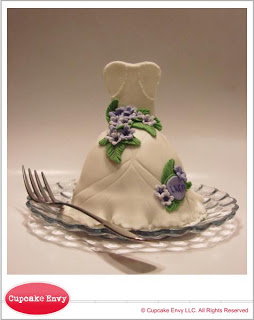 6. What else should people know about Cupcake Envy?
Cupcake Envy has a lot in the works right now that when the time comes, we will certainly announce. Right now, we continue to teach in the US, Canada and abroad as well as offering how to DVD's and local cakelet workshops held in NC.

Most importantly, Cupcake Envy is a family affair.

I am a mom of 2 boys that had an idea and ran with it.

They've watched this business grow from our kitchen to where we are today.

I can only hope that I am modeling to them a good work ethic, the guts to take risks, celebrate the successes and overcoming failures, and most of all, to follow your passion.

It's all about family.
Giveaway-
Prize: Decorating 101 DVD
Open to: International
To Enter: Visit the site and let me know what you would have made by Cupcake Envy?
Ends: Saturday, October 1
Extra Entries-
like Cupcake Envy on facebook (leave one new comment)