Happy Wednesday! Today I am linking up with Ann at In Residence for her monthly Currently series (all photos for the prompts below are from Pixabay; free to use and not my own)
Baking: Nothing yet! My family does plan on making Spritz cookies sometime soon and I always need to make peanut butter blossoms. Besides that, we'll see what we decide. I've already gotten a friend of mine (who loves to bake) to agree on giving me some of whatever she makes this holiday season. LOL Normally we'd have a cookie exchange, but obviously not this year!
Decorating: The whole house. We have our tree up. It's fake, and not terribly big, but it's cute and it has lights around it already so it doesn't take long to get it ready. We still need to actually put ornaments on, but the rest of the house is pretty decked out for the holidays. We also have some lights on the front porch – nothing too crazy, but it's lovely to see at night. I'm ready to go looking at Christmas lights!
Gifting: All the things!! My love language is most definitely giving gifts, and it always has been. I love finding the "perfect" gift for people and it makes me even more excited than getting my own gifts (though who doesn't love that?) I'm gifting to friends, family, a co-worker, some blogger friends, and I'm even doing the #tbtbsanta swap. I hope my Santee loves her gifts; it's been really fun shopping for her!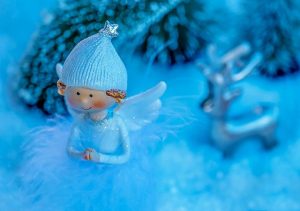 Hoping: that people are safe this holiday season. Everyone has to do what's right for their family, but I just wish more people took things seriously and actually tried to help the situation instead of believing it's a hoax or just "another flu." On a happier note, I hope that everyone has a fantastic holiday season – whatever that looks like, and whether you celebrate a holiday or not. I hope that we all have wonderful books to read and fun (or funny) movies to escape in. I hope we create new traditions and find ways to keep some of the old.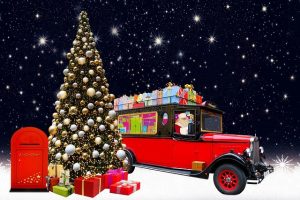 Sending: I don't tend to do Christmas cards. I have here and there in the past, but this year, I'm mostly just sending cards along with the gifts that I need to mail. I'm almost finished with everyone's gifts, which is a great feeling. Now I just need to double check, get everything wrapped, and send off the packages before it gets too far into December and the postal service really gets bogged down.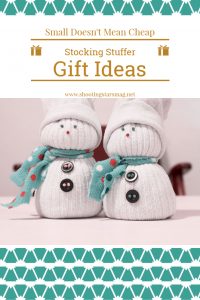 I also wanted to remind everyone of my long-running Stocking Stuffer gift guide. I still have a few more posts, so definitely keep your eye out for those. However, I've also shared a lot of gift ideas already, and I want to make sure you haven't missed any of them!
East Grove Studio: a look at some fun literary magnets, postcards, etc.
Just DREAM It Creations: a review of some lovely hand-made cards and items that would be perfect for a tiered tray!
The Prints Maker: a feature of some cute mini calendars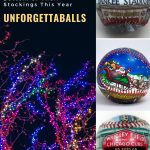 Unforgettaballs: an interview and feature of these wonderfully designed baseballs. Find one for a certain stadium- or a special occasion!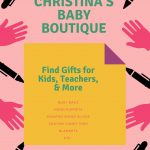 Christina's Baby Boutique: a look at some gift ideas for teachers, daycare workers, parents, and more (includes an interview with Christina). Plus- DEC2020 for 10% off her entire shop till Dec 20th
Joan's Garden's Soaps and More: U.S. entrants can win a Christmas box of soaps, lotion bars, and lip gloss. This is part of a giveaway hop – all giveaways end tonight, December 2.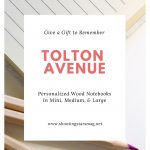 Tolton Avenue: you can see my review of a personalized wooden notebook and a wooden mini 2021 bucket list notebook (SUCH a great stocking stuffer).
LavenderChai: U.S. entrants can win a prize pack of two Christmas/Winter themed painting kits, Gift Tags you can paint, and some stickers – giveaway ends tonight, December 2. You can also check out my review and interview with the shop's owner in this post!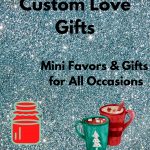 Custom Love Gifts: U.S. entrants can win 6 mini Hot Cocoa Mugs – giveaway ends tonight, December 2.
The Perennial Soul: U.S. entrants can choose their own mini house (various designs/quotes), which make wonderful decorations for bookcases or tiered trays. Giveaway ends on December 4. The post also includes my review!
Rock This Way and Pastello Rosso: two Etsy shops run by the same person. Check out my review (and U.S. entrants can enter to win a fun artsy giveaway for kids – ends on December 9)! There are fun character themed crayons and chalk; ceramic pieces to paint (some are even ornaments); and the most gorgeous tic-tac-toe games made from painted rocks!