I was given the opportunity to review the plus plan of DesignCap for review; all opinions are my own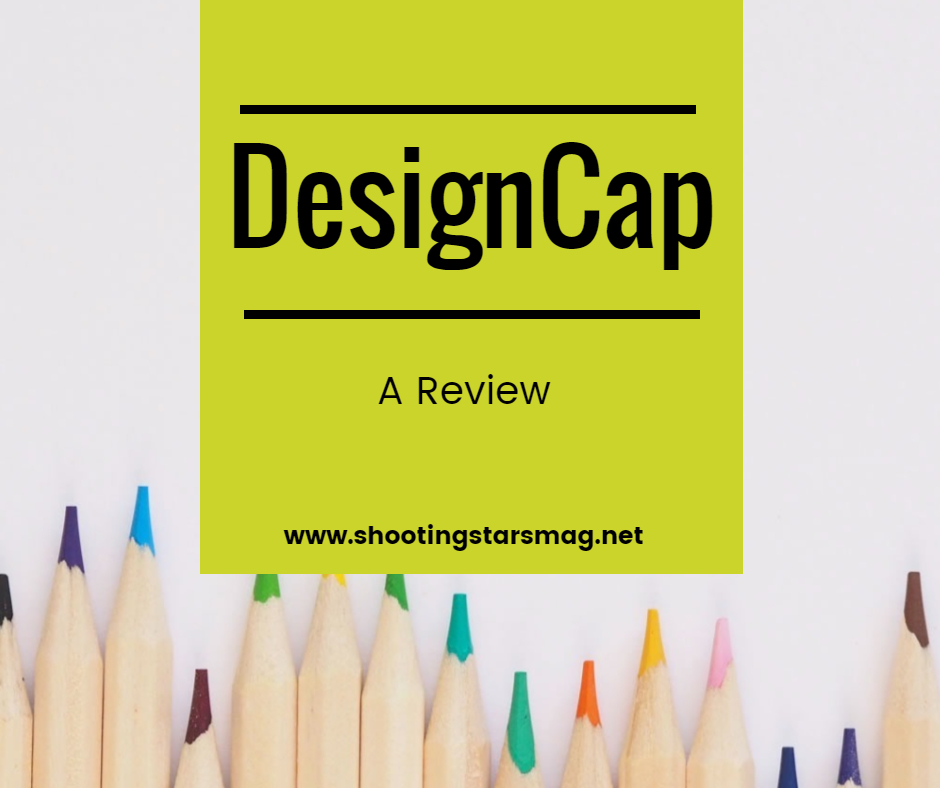 DesignCap is a website where you can make a variety of images for your in-person or online needs. There are a lot of templates, but you can also use their tools to make your own image. I tested some out to see what I thought and be able to share my honest opinions with you.
DesignCap Review: a new way to create all your image needs #graphicdesign #designcap
Click To Tweet
You can use the DesignCap for free, but you're limited. There's a basic plan ($4.99 a month) and a plus plan ($5.99 a month).
I created a few images that I'm going to share with you below. I was given the opportunity to use the Plus Plan, so I have access to all of the website's templates, images, etc.
I created this image with DesignCap for my Harlem Globetrotters review. I noticed that if I chose the category for Pinterest, I couldn't really find what I wanted. I looked under the category Poster instead and I found this – so it's worth it to click around. Poster and Pinterest Graphic are really going to be the same if you're using it for a blog post.
My sister and I are hosting a Favorite Things party next month, so I used a template in the Facebook Cover category to create this image for the event page. However, under Events, the image is a bit too big so while I made it fit, most of the hands are cut off. If I'd used this as an actual Facebook Cover – on my profile page – it probably would have been fine. It still looks good though and serves my purpose!
On the blog, I'm hosting a Favorite Things Giveaway hop next month so I created an easy Pinterest graphic. Instead of using a template, I used one of their simple – but fun – backgrounds and then added in the important information. I think it looks nice and serves my purpose well – I didn't want the image to be too busy since this is something people can use to promote the hop. Definitely check out that post if you want to take part in the hop!
Thoughts and Feelings-
I will definitely keep using DesignCap because I think they have some great templates and backgrounds that will make fun graphics for my blog posts.
It does take some time to really find what you want – like I said above, I made a graphic for my blog using Posters instead of Pinterest Graphic because the latter didn't have what I wanted.
I found that some categories don't really have a ton of options, but I do like that you can create simple images with fun backgrounds – like my Favorite Things Giveaway Hop graphic above!
While I was given the chance to review the site for free, I do think the monthly fees are pretty reasonable! This would be great if you're a blogger/influencer because you can make images for all of your needs – Pinterest, Instagram, Facebook, and more – like Cards, Brochures, etc.
Finally, I created the image for this post using DesignCap. I just chose the image above and all I changed was the wording – that's it! I could have done more, but I really liked the look. Super easy!
What do you think? Have you used DesignCap before – and what did you think if you did? If you have not, are you interested? I'd love to know!