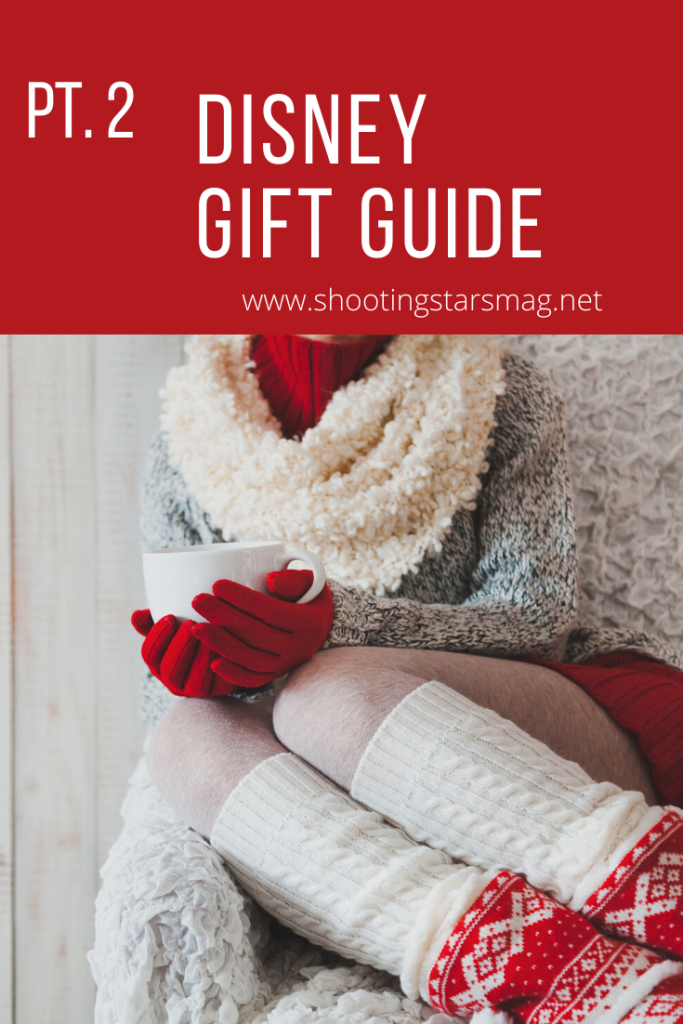 If you celebrate, I hope you have a great Thanksgiving tomorrow. It's almost Black Friday and I thought I'd share the second part of my Disney Gift Guide today. Check out Part One if you haven't. These are affiliate links – so any click or purchase will benefit me and the blog a small amount at no extra cost to you! 
Part 2 of the Disney Gift Guide - something for everyone: babies, kids, adults, and even your pets! #ontheblog #disneygiftguide #giftguide
Click To Tweet
Disney Gift Guide: Part Two
I'm obsessed with all things Disney, and with the success of Disney + and Frozen 2, I'm pretty sure I'm not the only one. Like I did with my Disney Gift Guide Part 1, I'm going to point out some specific items that I think are particularly awesome – or even on my own wish list! Definitely check out the whole gift guide below though as there are lots of awesome items.
First up, I have to point out these awesome notebooks that look like VHS CASES! I don't usually get notebooks because I don't know what to use them for half the time, but I want all of these. A couple available now are The Nightmare Before Christmas and Toy Story.
Another item on my wish list are all of these Disney Art Books. They have them for so many movies, but I'd particularly love the Art of Brave Book and the Art of UP Book.