Happy Second Friday of May (crazy, right?)! It's time for Glossies Made Me Do It – where you share what a magazine has inspired you to do, make, read, try, think about lately. Anything goes – so link up with me below!
Cosmopolitan Magazine: May 2020
This issue has Sarah Hyland on the cover (from Modern Family fame) and I found a beauty product to try out in their Beauty Awards section.
Glossies Made Me Do It: Expressie Nail Polish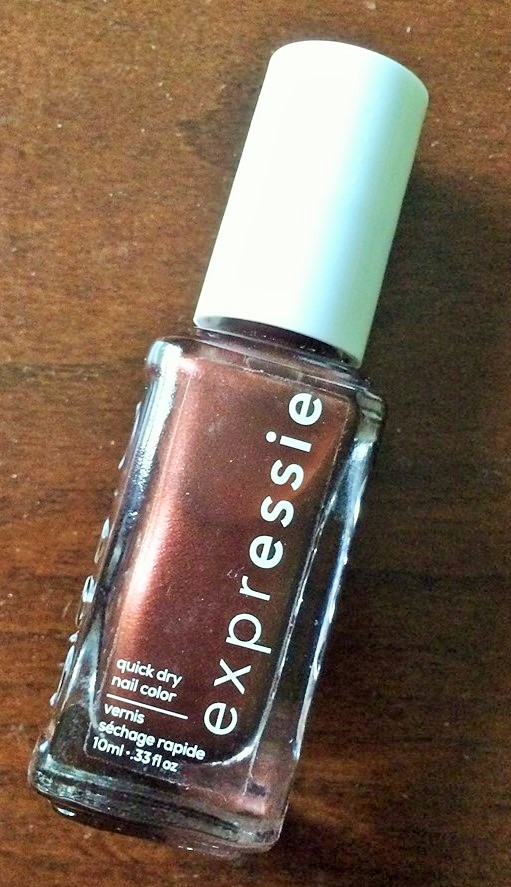 I've seen this polish mentioned elsewhere, but when I saw that Cosmo awarded it the Best fast-dry nail polish, I knew I had to finally try it out. Why?
I love Essie nail polish in general; I'd say it's my favorite brand.
While I love Essie – and nail polish – I'm not great at taking the time to actually paint my nails.
I figured my favorite brand – with quick dry – would be amazing and I had to see if it worked!
While I didn't technically time myself, I will say that this dried really quick, which makes me SO happy. Now I can paint my nails more often without waiting around forever for it to dry. You still want to be careful of course, but it really does make painting your nails an easier activity! And I could see this being great for younger kids who get impatient waiting for their nails to dry.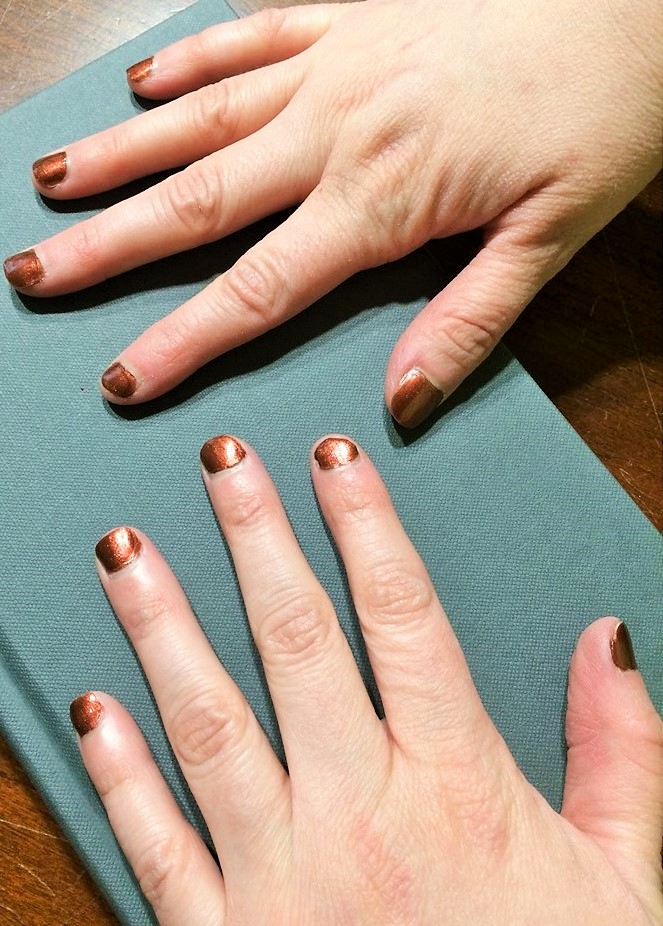 The polish color I chose is Misfit Right In, which Essie describes as a shimmering bronze, which is pretty accurate. This is just two coats of the polish and that's it! It's so pretty, don't you think? I love that on Essie's website, you can see how the polish looks on people of different colors – so it goes pale, darker, and black. It gives you an idea of how it might look on you and that's awesome!
I know the color I chose might scream more Fall than Spring/Summer, but I think the shimmering aspect really lends itself to lots of sunlight. Don't worry though – Expressie by Essie has all sorts of colors available, so you're sure to find something you love!! I ordered my polish from Target, and it was $9 a bottle – so not too crazy, but about on par for Essie polish. I will definitely be getting more of this polish in other colors!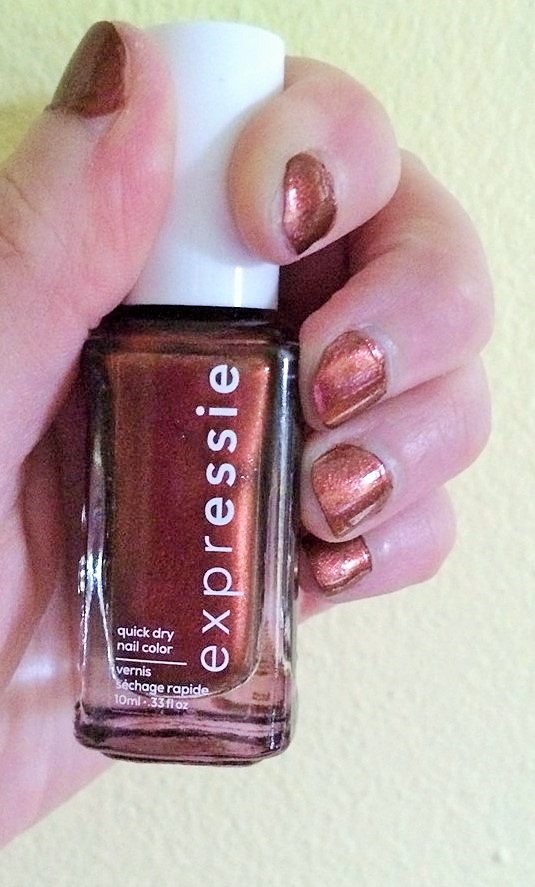 What do you think? Do you already use Essie polish? Would you try their new Expressie line (and what do you think of the color I chose)? 
Glossies Made Me Do It: Expressie by Essie...fantastic nail polish that really DOES dry quick! #expressiebyessie #ontheblog
Click To Tweet
If you have your own post, please link up with me! The next Glossies post will be Friday, June 12!
You are invited to the Inlinkz link party!