Sunday, June 20 is Father's Day – and that's not too far away. In fact, you have 10 more days to find the father in your life the PERFECT gift. I love looking at gift guides people put together but I have noticed that they tend to include a lot of the same items – or really similar items. You get the fishing, cooking, drinking dads and while those gifts can be awesome for some, they aren't for every guy. Hopefully my gift guide today will share some more unique options!
Father's Day Gift Guide
One of my favorite online shops is Out of Print Clothing. There are plenty of items for the reader (and more) dad, but I thought I'd show off a couple t-shirt options that might make a good gift.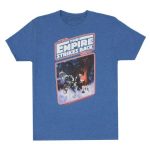 Star Wars: The Empire Strikes Back t-shirt
There are other Star Wars options too!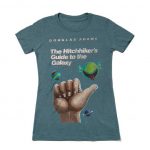 The Hitchhiker's Guide to the Galaxy t-shirt
Through June 14, if you buy 2 t-shirts (of any size), you'll get a 3rd t-shirt for free. Just use the code JUNEDEAL
I'm kind of obsessed with the brand Cheryl's Cookies. They have some yummy cookies for all the seasons and holidays, and that includes Father's Day! If the guy in your life has a sweet tooth (my dad sure does!) then I'd think about grabbing something from Cheryl's. Maybe he'll even share with you.
Above, you see the Thanks for the Adventures Gift Tin. You can buy this for $26.99 and it includes the following:
2 Snack Size Oatmeal Raisin Cookies
2 Snack Size Sugar Cookies
2 Snack Size Buttercream Frosted Chocolate Cookies
2 Snack Size Buttercream Frosted Cut-Out Cookies
2 Confection Pretzel Clusters
1 Buttercream Frosted Cut-Out Cookie
1 Fudge Buttercream Frosted Chocolate Cookie
Not too shabby, right? There are all sorts of Father's Day items available so be sure to check out the website!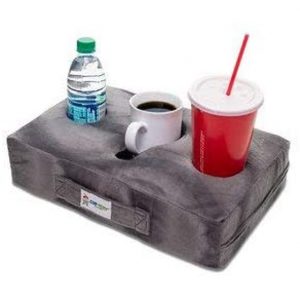 The Cup Cozy Pillow is one of the gifts I got my own dad this past Christmas and he loves it. The one I gave him is black, but there are a variety of colors you can choose from. It's soft, like a pillow, and has room for various types of drinks (or you could even stick the remote control in one of the spots). Just put the pillow next to you on the couch and you're good to go. My dad uses this in the downstairs living room because there's nowhere else to set a drink. It's super handy and makes an awesome gift.
I forget what the occasion was, but a past gift I gave my dad was a Cereal Killer spoon. He loves true crime shows, but he's also a really big cereal eater, so it was perfect for him! The above spoon can be found here, but Etsy has a ton of varieties so you can find your perfect spoon!
If your dad likes to read, you can give him the book The Alienist by Caleb Carr which I've read and loved. There's also a whole season on DVD if you want to give that instead – or do the book and DVD. I saw most of The Alienist and really loved it, but I need to go back and re-watch the whole season. There's even a second season called The Alienist: Angel of Darkness!!
***
Hopefully these gave you some new ideas for the guy in your life! If you don't want any of these specific items, then maybe it inspired you to try a different gift this year. Let me know in the comments: would you buy any of the above, or are you going to? What did you get for the guy in your life this year (if you've bought it already)?
Happy Father's Day!