*purchase links are affiliate links; I get a small percent at no extra cost to you. Traitor was a review book; all opinions are my own*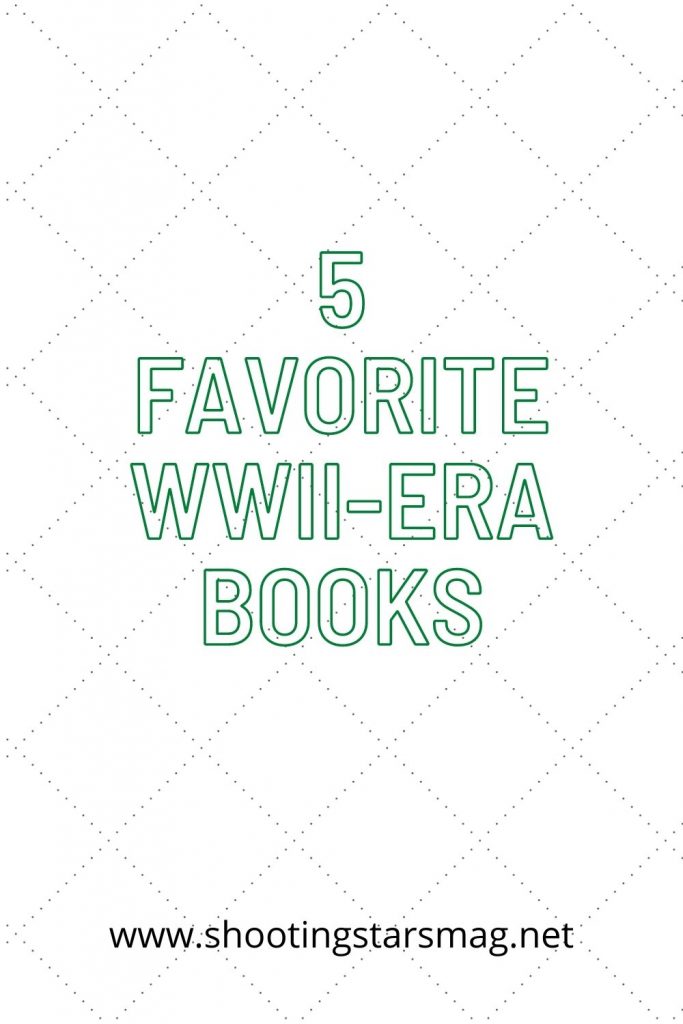 I don't read a ton of historical books, but when I do, it's often books that are set during or around WWII. I find this time period fascinating. So many horrific things occurred, and it happened to people in many countries. I appreciate authors that dive into this time period (or share their real life stories), and therefore, I thought I would share my top favorite WWII books, both fiction and nonfiction.
5 Favorite WWII-Era Books
One: The Book Thief by Markus Zusak

The Book Thief is narrated by Death, which just makes it that much more unique, and that much more devastating, to read. The book follows Liesel, a young girl who steals books. This is one of those books that really needs to be read by all. It's technically YA fiction, but it is very much a book that adults can read and enjoy.
Two: Code Name Verity by Elizabeth Wein

Code Name Verity is one of my favorite books in general – not just in terms of WWII-era stories. This is the story of a girl captured and interrogated by Nazis after a British spy plane crashes in Nazi-occupied France.  This book shows you the true strength that many, young and old, men and women, had during the years of WWII.
Three: Night by Elie Wiesel
Night isn't a very long book, but it packs a punch. This is the autobiography of Elie Wiesel's time in the Nazi death camps. When people think of WWII, it's often synonymous with the Holocaust. I appreciate Wiesel's bravery to not only survive but to share his story afterwards. This is a book that I read in high school and it's not something that any reader is likely to forget.
Four: Traitor by Amanda McCrina

Traitor follows Tolya and Solovey, two young men dealing with a war they were essentially forced into. McCrina's novel shines a light on Polish and Ukrainian soldiers, focusing on an aspect of WWII that I didn't know anything about. This book definitely gives new meanings to the word "traitor." Traitor is the newest book on the list, and it happens to be one of my last 5-star reads.
Five: The Complete Maus by Art Spiegelman

Maus I and II are graphic novels that depict the Holocaust. Spiegelman is sharing his father's personal story in this graphic memoir, and it's wonderfully and imaginatively done. In the books, Jews are shown as mice and Nazis are drawn as cats. Other groups and countries are therefore depicted as different animals, but I'll let you read these books to find out how. Using animals puts readers at a slight distance from these characters, while at the same time, it allows the emotions and danger to come to the forefront. After all, who wouldn't root for a little mouse when being attacked by a menacing cat? I read The Complete Maus in college, and I think it's about time for a re-read.
***
There are obviously many more books that focus on various aspects of WWII and the Holocaust. Some are fiction, some are nonfiction, and others are even memoirs. For now, I'd love to know what books you would recommend. Have you read any of the above, or do you want to? I have many books on my wish list that I hope to get to someday soon, so I'd love to see if you loved any of them (I might need to push them up on my list).