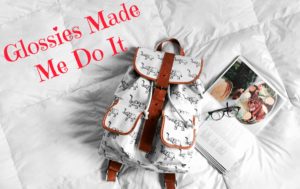 It's the first Friday of a new month…and that means it's time for Glossies Made Me Do It! Were you inspired by something in a magazine lately? Find something you want to try or check out? Link up with Ashley and me!
Glossies Made Me...buy Cher's new album (all covers of ABBA songs). More #ontheblog #dancingqueen
Click To Tweet
This month's Glossies Made Me Do It comes from the October 8th issue of People Magazine – it has Chrissy Tiegen on the cover! However, what I was inspired to check out was Cher's latest album, which is actually all covers of ABBA songs.
Gimme Gimme Gimme!
I listened to the whole album on Spotify first, but I've just bought a copy on iTunes. I love ABBA's songs and Cher is an iconic singer. She does a fantastic job reimagining these songs. If you saw her in Mama Mia: Here We Go Again! then you already know she does ABBA proud.
All the songs are pretty iconic ABBA tracks, so you're sure to find a favorite on there. It obviously starts with the title song, Dancing Queen, which just seems fitting for Cher.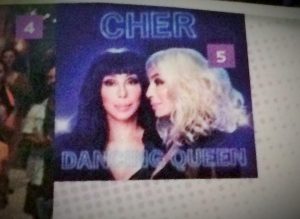 I did have some favorites, though, honestly, I loved them all. It starts out with a kick, but then it ends with some slower songs. I think it worked well that way! Anyway, some of my favorites at the moment I write this are "The Name of the Game", "Waterloo", and "The Winner Takes It All."
If you only know ABBA through the Mama Mia movies, don't worry! All the songs are in either the first or second film (including "Fernando" which Cher sings in the sequel).
Tell me: Are you a fan of ABBA and/or Cher? Would you listen to this album?
Link up with us!