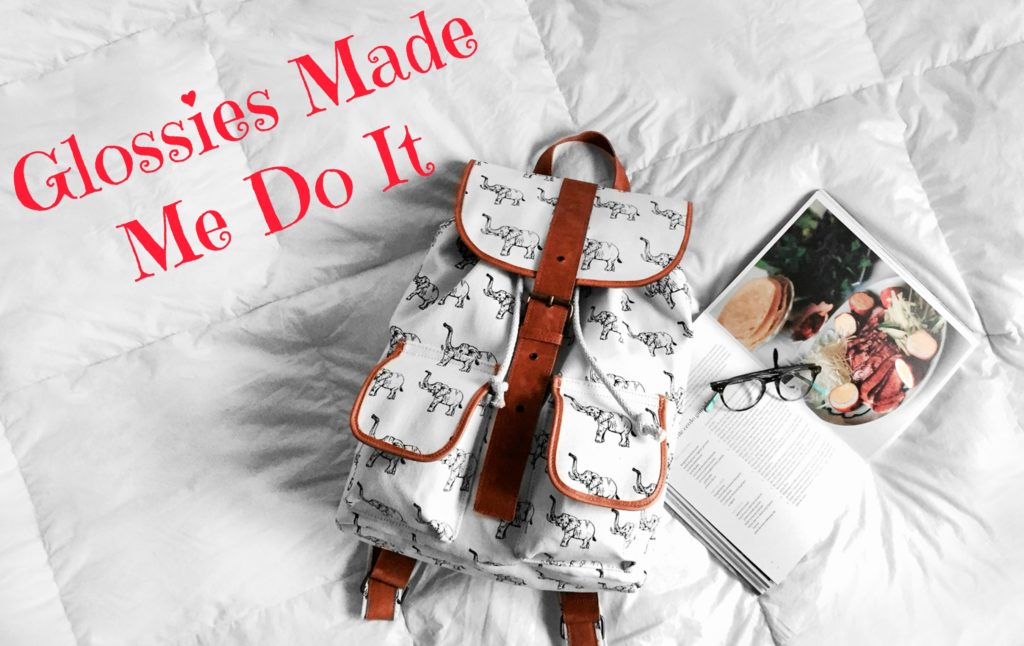 First Friday of the month and time for Glossies Made Me Do It with myself and Ashley. Been inspired by anything in a magazine lately? Write a post – blog, social media – and link up with us below!
Glossies Made Me Do It - adding books to my TBR #bookbloggers #ontheblog
Click To Tweet
Glossies Made Me Do It: Adding Books to My Ever-Growing Wish List
In the July 2019 issue of Real Simple magazine, there is a section called The Short List: Five Books That Won't Disappoint. Out of the five, I'm very interested in two of them and they have now been added to my To-Read list on Goodreads.
The Gifted School by Bruce Holsinger
Add to Goodreads
Official Summary: Set in the fictional town of Crystal, Colorado, The Gifted School is a keenly entertaining novel that observes the drama within a community of friends and parents as good intentions and high ambitions collide in a pile-up with long-held secrets and lies. Seen through the lens of four families who've been a part of one another's lives since their kids were born over a decade ago, the story reveals not only the lengths that some adults are willing to go to get ahead, but the effect on the group's children, sibling relationships, marriages, and careers, as simmering resentments come to a boil and long-buried, explosive secrets surface and detonate. It's a humorous, keenly observed, timely take on ambitious parents, willful kids, and the pursuit of prestige, no matter the cost.
This is kind of a timely novel since the news has been full of rich and famous parents bribing schools to admit their kids, etc. I think this would be a fascinating book and it's firmly on my wish list now!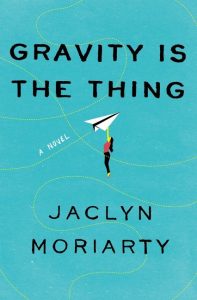 Gravity Is The Thing by Jaclyn Moriarty
Add to Goodreads
Official Summary: Twenty years ago, Abigail Sorenson's brother Robert went missing one day before her sixteenth birthday, never to be seen again. That same year, she began receiving scattered chapters in the mail of a self-help manual, the Guidebook, whose anonymous author promised to make her life soar to heights beyond her wildest dreams.
The Guidebook's missives have remained a constant in Abi's life—a befuddling yet oddly comforting voice through her family's grief over her brother's disappearance, a move across continents, the devastating dissolution of her marriage, and the new beginning as a single mother and café owner in Sydney.
Now, two decades after receiving those first pages, Abi is invited to an all-expenses paid weekend retreat to learn "the truth" about the Guidebook. It's an opportunity too intriguing to refuse. If Everything is Connected, then surely the twin mysteries of the Guidebook and a missing brother must be linked?
What follows is completely the opposite of what Abi expected––but it will lead her on a journey of discovery that will change her life––and enchant readers.
This sounds super fascinating. Is this book somehow connected to her brother? Or is it something else entirely? I'm very curious to find out!
What do you think? Do either of these sound like books you'd want to read? 
If you have your own Glossies post, link up below-
You are invited to the Inlinkz link party!