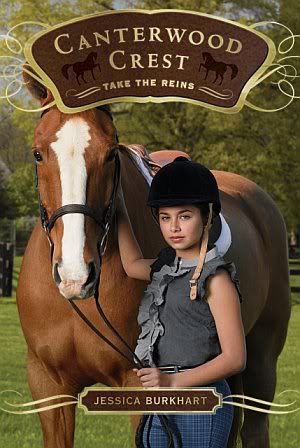 The oh-so-awesome Lauren has generously opened her blog to me! Yay! *guest blog dance* So, I thought I'd offer up five tips to young writers. They're tips I could have used when I was a teen. Hopefully, they'll be somewhat helpful! 🙂
5 Tips for Teen Writers
1.You are never too young to get published.
It's true! There's actually a Website dedicated to published authors who are all under 25. Check it out here: http://www.geocities.com/youngadultwriters/. Visit the individual author Websites to learn how they got started.
Age doesn't matter in this business. It's up to you whether or not your age is revealed in your query letter. Keep it to yourself if you worry no one will take you seriously. Or, use it and prove to editors and agents that yes, you're young, but you're also serious and dedicated to your craft.
2. Take writing classes.
You mean…classes outside of school? Yes. 🙂 But fun ones! Sign up for a fiction technique class at your local community college. Or, look for courses taught online. You'll find a writing class on almost any topic—romance, fantasy, screenwriting, magazine writing. Try one and learn from it. You'll grow as a writer and it will help build your portfolio.
3. Learn to take criticism.
That part isn't much fun, but it's true. If you get a rejection letter from an editor who took his/her time to give you feedback on your work, then apply it. Don't tear up the letter, stomp on it and scream, "Why are you trying to destroy me, editor?!" (Not that *I* ever did that. 😉 Okay, okay. There was there ONE time…)
Editors are busy people and they know what they're talking about. They don't make suggestions to hurt people's feelings and it's not personal. Take the direction and rework your manuscript. Save your old draft and compare it to your new one. Now what do you think about the changes?
4. Study the market.
If you want to write for magazines—read a TON of current issues. Then read the old ones. Know what's been covered and understand what the magazine publishes. Editors know when you've read back issues. They just do—it's a super power.
If you're writing a book, read current novels in your genre. Then expand into another area. Read as much as you can to familiarize yourself with what's being published. But never feel as if you have to follow trends. In fact, DON'T. Write what you want!

5. Enjoy it! Sure, every time you write isn't going to be fun. But don't torture yourself while trying to write the Great American Novel. Write where you're happy—on the porch, with your cat on your lap or on the couch with the TV on. Reward yourself for finishing the latest draft. Enjoy your characters and embrace your story. If YOU don't enjoy your own book, will anyone else?
~~~~~~
Thank you so much for doing a guest blog at Shooting Stars, Jessica! I think these are amazing tips and I'll try and follow the ones that I can. 🙂 Jessica's first book in the Canterwood Crest series, Take the Reins, is out now so go and pick up a copy!
-Lauren