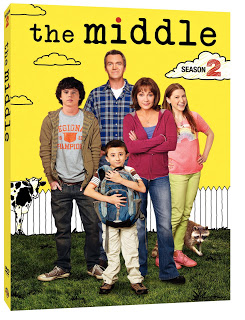 The Heck's have their son Axl in football and daughter Sue in cross country. They try their best to attend their children's events but often disagree on which event they want to attend. Has this ever happened to you and your family, or have too many events and too little time? How did you resolve it?
I honestly can't remember a specific instance where too much was going on at the same time, but I'm sure it's happened. When I was younger, I used to play soccer, as well as my sister…and my brother played football and baseball (depending on the year). While I was only playing soccer, my sister did basketball, volleyball, softball, and cheerleading at some point in elementary school. The two of us also had ceramics on Saturday mornings, while I had a weekly Girl Scout meeting.
Obviously we didn't do ALL of these things at the same time…but I'm sure a few of them were always overlapping. Sometimes it comes down to when things are happening and making it all fit. Otherwise, we can switch who goes where. For example, my dad was usually with my brother…and my mom with my sister and me. We tried to always see all of each other's events though.
What about you? Have trouble balancing life's activities? How do YOU do it?
I have been hired by Warner Bros. WBWord division to promote The Middle Season Two on DVD.