You didn't think I'd have a bunch of gift ideas without including books, did you? Today I'm sharing some Books to Buy for the Holidays. Some of these I've read and loved, while others are on my wish list – or I think someone else might really enjoy!
All of these purchase links are affiliate links via Bookshop.org, which means (at no extra cost to you), I get a small percent of any sale – and you're helping to support independent bookstores!
This will be a long one, but I tried to break things into categories a bit so you can scroll and find what you want (YA and MG are all lumped together based on age range and not genre).
Books for People Who Love Mysteries and Thrillers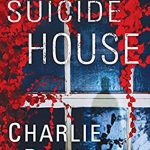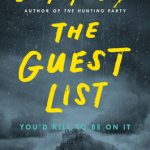 The Suicide House by Charlie Donlea was a 5-star read for me this year. I recommend anything by this author. He's a favorite. The Guest List by Lucy Foley is great for people who liked And Then There Were None by Agatha Christie.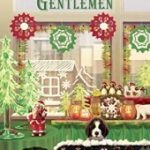 Behind the Red Door by Megan Collins is one that I read recently and I really loved. It kept me wondering throughout, and it's one of those mysteries you'll want to discuss after! Rest Ye Murdered Gentlemen by Vicki Delany is the first in a cozy mystery series, which I just adore – my mom is a fan too!
Books for People Who Love Nonfiction
Live in Love: Growing Together Through Life's Changes by Lauren Akins is a great memoir for country fans (Lauren is the wife of singer Thomas Rhett). I loved getting to know more about Lauren, and the two of them as a couple. So You've Been Publicly Shamed by Jon Ronson is a fascinating look at how people's mistakes can go viral really quick these days and how that affects the rest of their lives.
Happier At Home: Kiss More, Jump More, Abandon Self-Control, and My Other Experiments in Everyday Life by Gretchen Rubin is great for these stay-at-home days – find new ways to really love and appreciate where you live!
With racial tensions in 2020, books about the black experience have been climbing the charts. Here are three that I have not read yet, but they are all on my wish list (and in the case of Just Us, on my shelf to be read soon!) Just Us: An American Conversation by Claudia Rankine, Uncomfortable Conversations with a Black Man by Emmanuel Acho, and Conversations in Black: On Power, Politics, and Leadership by Ed Gordon.
Books for People Who Love Romance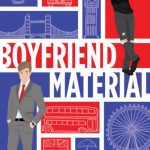 Boyfriend Material by Alexis Hall is a fantastic m/m romance with a lot of depth (plus, it made me laugh a lot!) Eligible by Curtis Sittenfeld is a modern-day adaptation of Pride and Prejudice – that takes place in Cincinnati! If you live anywhere near Cincy, it's a must-read for sure, but it's a good romance no matter what.
Books for People Who Love Fantasy
Nevernight by Jay Kristoff is the first in a trilogy; I still need to read the rest, but I loved this one way more than I thought I would (I'm not usually a big fantasy fan, but I've found more and more books that I love that fall under that genre). Vicious by V.E. Schwab is the first in a duology, and asks the question – what if you could give yourself super powers? Schwab is one of my new favorite authors!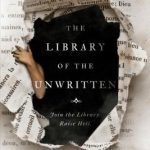 The Library of the Unwritten by A.J. Hackwith is a fantastic start to a new series. It follows Hell's Librarian, who guards over unfinished or unwritten works. It's imaginative and unique and I need to get the second book ASAP (it's out now – The Archive of the Forgotten!) This one gave me serious Supernatural vibes, so if you love the show, try this book!
Books for People Who Love Middle Grade Fiction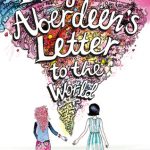 The Mortification of Fovea Munson by Mary Winn Heider is such a great book, and I wish there was a sequel! Fovea's parents run a cadaver lab – and then three disembodied heads start talking to her! Ivy Aberdeen's Letter to the World by Ashley Herring Blake does a beautiful job of showing how a family survives after tragedy – as well as one girl's feelings for another girl.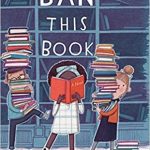 Ban This Book by Alan Gratz is a cute read about a young girl who makes sure her classmates have access to banned books. New Kid by Jerry Craft is a graphic novel that really shows what it's like to be a middle schooler – especially one who isn't white.
Nevermoor: The Trials of Morrigan Crow by Jessica Townsend is the first in a trilogy (all books are out now). I finally read this over the summer and I need the rest ASAP. It's a great alternative to Harry Potter! The Great Shelby Holmes by Elizabeth Eulberg reimagines Sherlock Holmes as a pre-teen girl named Shelby, and I LOVE it. I need to get caught up on this series.
My Life in the Fish Tank by Barbara Dee is a recent read for me; it's a realistic look at how mental illness affects the entire family and not just the person suffering from it. Everyone knows Percy Jackson – but did you know the first book has an illustrated version? I'm reading it now and it's fantastic!
Thieves of Weirdwood by Christian McKay Heidicker is one of my all-time favorite reads this year, and I cannot wait to read the second one. It's about two young boys who have to deal with both the Real and the Imaginary worlds. I think older readers would really love this one as well as MG-level readers. Hide and Seeker by Daka Hermon is a scary MG novel that I have yet to read, but it's on my wish list! Basically, what happens when a childhood game of hide and seek opens up a nightmare world?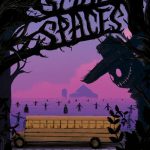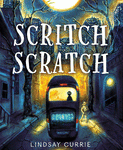 Small Spaces by Katherine Arden is another book on my wish list, and once again, it's a spooky/horror MG read. It contains a haunted book and it sounds so good! And finally, another book on my wish list, which I've actually mentioned on the blog before: Scritch Scratch by Lindsay Currie. The main character's dad runs a ghost-themed bus tour (awesome) and there are spirits and mysteries abound in this one!
Books for People Who Love Young Adult Fiction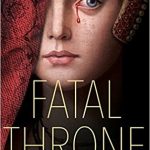 The Downstairs Girl by Stacey Lee is a great historical fiction that focuses on what post-Civil War life was like for Asian-Americans. Fatal Throne: The Wives of Henry VIII Tell All by an assortment of authors (Henry VIII and all his wives are written by a different author) is another fantastic historical fiction novel.
The Fever King by Victoria Lee is a great fantasy novel. It deals with some heavy topics, but it's worth it! I hope to read the second (and final) book soon. Sadie by Courtney Summers is another heavy book, but it never becomes gratuitous. It deals with the murder of a young girl and how her sister, Sadie, leaves home to find answers (and then goes missing herself). Part of the story is told in podcast format!
Jackaby by William Ritter is a book I've owned for years now, and I finally read it in 2020. It's a great mystery, and Jackaby reminds me of a Sherlock Holmes figure, but one who deals with the paranormal. This is the first in a series.  All Eyes On Her by L.E. Flynn was a mystery that kept me turning the pages and second-guessing myself throughout. A teen girl is accused of murdering her boyfriend – and we get all sorts of perspectives, but only a bit of hers.
Light It Up by Kekla Magoon is a book that everyone should read. With Black Lives Matters protests taking over not only the U.S., but the world, this year, it shows how important books like this one are. It's a companion novel to How It Went Down (which I have not read – though I want to!); you can read Light It Up as a stand-alone though. Traitor by Amanda McCrina is a historical fiction that gives readers a look at what happened to Poland and the Ukraine after WWII.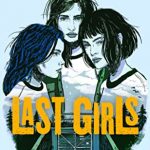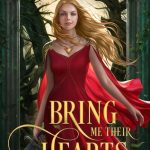 Last Girls by Demetra Brodsky follows three teenage sisters who live on a compound with their mom and other doomsday preppers. Bring Me Their Hearts by Sara Wolf is the first in a fantasy trilogy that I fell in love with when I read an ARC. I re-read it this year and I'm currently on the third and final book. It's a wonderful series with a lot of great humor – which is always a plus for me!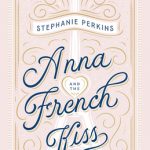 Clap When You Land by Elizabeth Acevedo is a novel in verse that I actually hope to read this month. It's her third YA book, and I enjoyed her others! I read Anna and the French Kiss by Stephanie Perkins  (and its companion novels) years ago when they first came out. I love books set in non-U.S. countries, and this year, an Anna and the French Kiss Collector's Edition was released.
And finally, a holiday picture book that EVERYONE should own!
If you asked me what my favorite holiday read was, the answer would be The Story of Holly and Ivy by Rumer Godden and illustrated by Barbara Cooney. It's one that I don't often see around much, so if you've never read it, go get a copy now. It's a longer picture book – more story than most, but it's so worth reading. It's a beautifully written – and illustrated – book and you're sure to want it on you shelf (no matter how old you are!) I own a copy myself, and I think more people should too!
Whew, that was a long post, and it took me a couple hours to put together so I hope you enjoyed it. Please let me know (1) if you've read any of these recommendations, (2) if you want to read any of them, and (3) whether you buy any of these! Happy Reading, everyone!