I came across the blog Carrie Elle last year and when she asked if people wanted to either do a guest post here or there or become a blog contributor, I signed up with some possible ideas. I'm going to be a regular contributor and I'm really excited. I'm hoping to show off some more DIY/party ideas – things I don't necessarily post about here.
At this moment, I have had two posts on the blog and I wanted to share them for you here. If you do check them out and read them, please leave a comment over there. I'll still comment back on your blog but I'm sure Carrie would love knowing people are reading!
Want to know a unique way of giving a thank you note? Read about it here!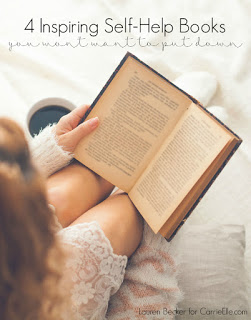 Want to know about four self-help type of reads that I read last year? Check it out here!
I know you might not remember to check back (I'm probably going to have posts every first and last Thursday of the month!) so I'll try to share links here and there so you don't miss something you may be interested in!
-Lauren