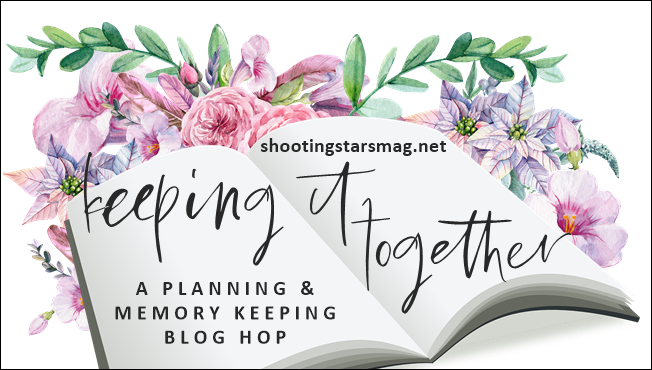 Welcome back to the Keep It Together link-up: A Planning & Memory Keeping Blog Hop, co-hosted by myself, Alexandra, and Rebecca Jo. You can link up below – and any third Thursday of the month!
A Look At My January Planner Pages
My phone decided to be less annoying this month, and I was able to get some pictures of my January pages. These are just the two sides of the monthly tables. I really need to use the weekly spreads more – right now I'm just trying to keep track of blog posts there, but it would give me more room to decorate!!
I like to think I'm a good example of an average planner. You don't have to be super creative, or have amazing handwriting to have a planner and make some fun pages. FYI, those black boxes were added online to hide certain information. They aren't actually in my planner!
Here is the second half of January 2020!
And I don't have as much decorated for February yet, but here's the page that comes before the monthly spread-
I thought this sticker/quote was fitting for February. It's a bit too big for the monthly pages, so I added it here under Notes!
So there you have it – a little look at my 2020 planner (and slight decorating skills) so far!
If you have your own post, link up below!
You are invited to the Inlinkz link party!