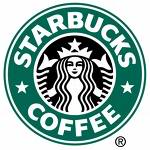 Jody Gehrman is helping us host a contest in honor of her books Confessions of a Triple Shot Betty and Triple Shot Bettys in Love
Contest: Post a haiku about your favorite caffeinated beverage.
Starts/Ends: April 29, 2009-May 8, 2009 (next Friday I believe!)
Open too: U.S. and Canada ONLY!
Prize: (Thanks to Jody) A copy of both books plus a handmade bookmark and a starbucks gift card for $10.
Winner Chosen: Be creative, because Jody is picking the winner herself!
Haiku: 5 syllables, 7 syllables, and then 5 syllables
Example of mine:
Mountain Dew is cool
The thought makes my mouth water
I would like it now
That's it basically. I'm pretty sure the syllables are right. And yes, I know, mine is kind of bad. I did it in like five seconds. 🙂