If you like this post, please pin the below image! 
All month long I'm featuring shops and products that would make wonderful stocking stuffer gifts – or a little something for a friend, teacher, co-worker, etc. Today I'm bringing you a review, giveaway, AND coupon code to the Etsy store Just DREAM It Creations.
Product Review
Connie from Just DREAM It Creations was really lovely to work with and she kindly sent me a variety of items from her shop so that I could personally check them out and give you all an honest review!!
Here's a look at most of the items I was sent! We have these round tubs with wooden boards across in the kitchen – there are three in total- so I used one to really show off most of these items. They will definitely be going up during the appropriate season, or they will be used on a tiered tray, which I know many of you have!!
First up, we have these two really sweet items that would make wonderful summer decor! It's a wooden stand that says Always Bee Sweet and a Beehive made from jute. Both have honey and bees as decorations. Again, these are perfect for a shelf or a tiered tray. I just love the amount of detail that's included, and that beehive is so well done!
I think both of these items would make lovely decor for the Spring, but you could definitely keep it up for the summer too. Both of these are made of wood and stand on their own (there's a little part in the back of the house that keeps it standing straight). I love that hte house is fashioned to look like a birdhouse, but the flowers and the strawberries give it such a homey look – who wouldn't want this in their kitchen?
As for the ladybug, I love the little details – the bow around the neck, the metal antenna. It's just adorable!
I really admire anyone that can crochet – and to crochet such tiny things? Look at this adorable turtle with rainbow shell! It even has eyes and a little bow. It would make a lovely decoration, or a fun gift for someone younger! They could use it as a pet turtle with their dolls or carry it around as a soothing device, since it's not that big! If you look at the photo above with everything on the shelf, the turtle is sitting on the Always Bee Sweet sign, if you want an idea of size.
Finally, Connie sent me these adorable handmade birthday cards. I have a black and white cat so these just make me happy! Again, the small details and decorations are wonderful.
Even my cat Charlie liked admiring them—
Seriously, how cute are all these items? I love that you can find such a variety of gift options in Connie's shop, so I highly recommend you go check it out!
Before we get to the giveaway, it's time for —
If you want to buy something from Connie's shop, and I highly recommend you do, then use the code STAR25 for 25% off – this is good throughout all of November. If you do buy something, let me know. I'd love to know what caught your eye and who you might gift it to!
Prize Pack Giveaway 
Connie has been super generous in her giveaway. She also wanted me to let you all know that her mom helps make some of the items. For this giveaway, her mom made the crochet beehive, leaves, and the mug rug. I wanted to give you a look at all the items you can win, but I'll have more photos below the Rafflecopter so you can get some closer looks!
this giveaway is open to U.S. and Canada
you must be 18+ to enter or have parental consent
we are not responsible for lost or damaged items once they have been shipped
use the Rafflecopter form below to enter the giveaway
Giveaway ends Friday, November 13 at 11:59 p.m. EST!
More Photos of the Giveaway Prize!!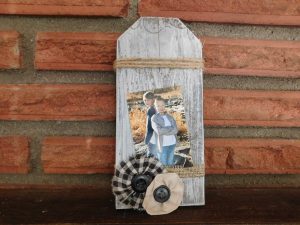 Keep an eye out for future Stocking Stuffer posts!