Local Flavor Swap Reveal
Hosts: Chaotic Goddess Swaps
My swap partner was Jennifer from J's and Z: Haas, Party of 3.
I sent her a package of goodies that represented KY and Ohio, since I live on the border, while Jennifer sent me items she felt represented her home state of Oklahoma.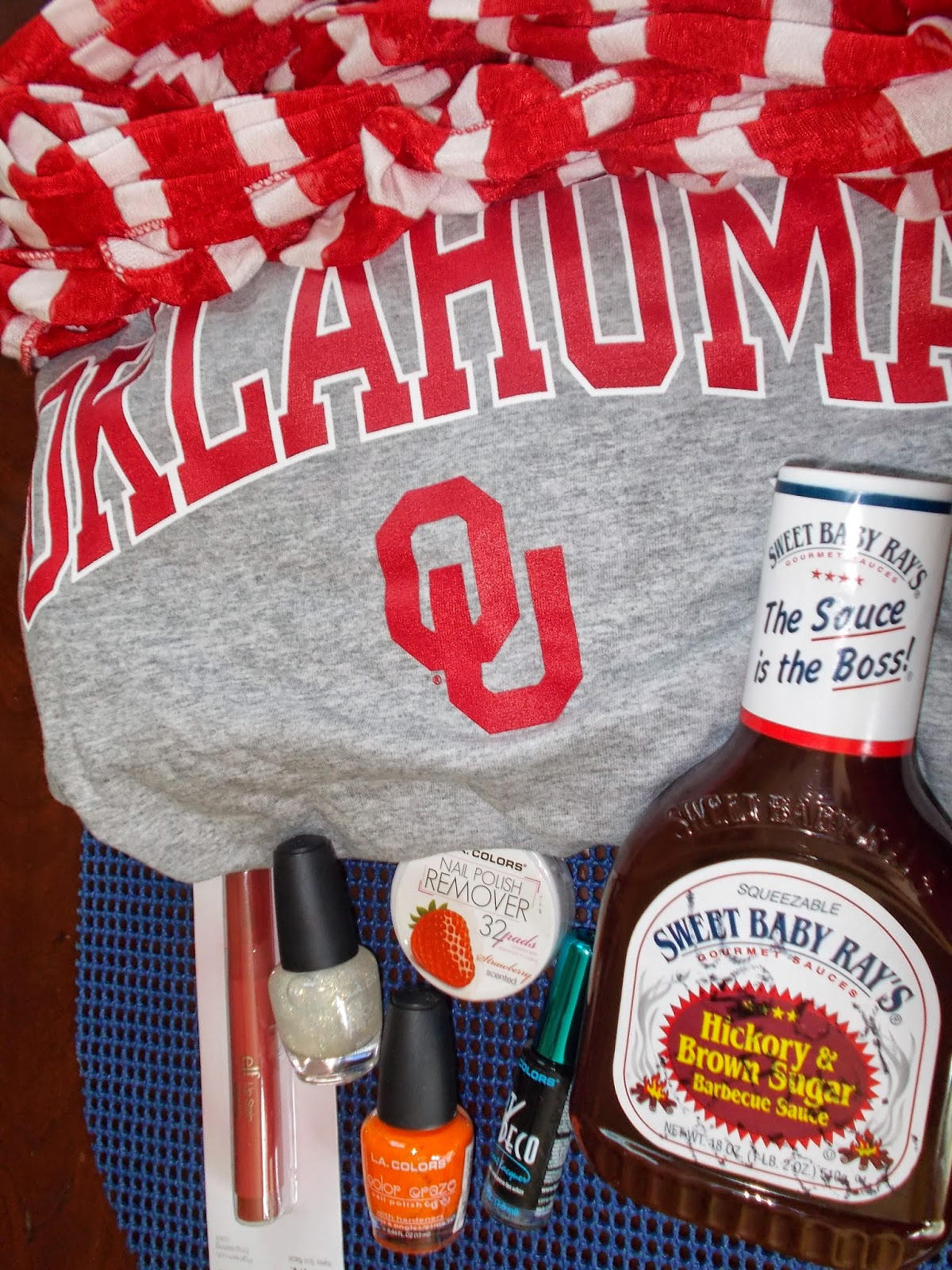 All of the items I received can be seen in the photo above. The very top item is a red and white scarf (for the OU colors). Definitely good for the fall!
I'm excited about the t-shirt, in particular, because I love wearing them and I have a few from various places I've visited or people I know have been too such as NYC, Arizona, etc.
She included the BBQ sauce because I guess Oklahoma summers are full of them, and this is her favorite sauce.
Thanks to everyone who made this swap possible! I can't wait for the next one.