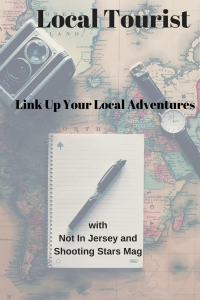 It's time for our March edition of Local Tourist – did you do anything fun in your neck of the woods? Share it on your blog and link up below (or link up any other posts from the past month that fit!) As usual, I'm co-hosting this link-up with the lovely Dara from Not in Jersey. Be sure to check out her blog!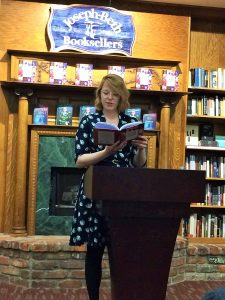 This past month was actually full of author events for me, and by full, I mean two! That's a lot for me though. I live right by Cincinnati, Ohio, so we do get some good authors our way (I know I'm lucky with that) but I don't always get a chance to go – or they are authors whose books I've never read. However, in March, I got to see a talk done by Neil Gaiman as well as an author event with the lovely, hilarious Mackenzi Lee. I recommend both authors – their books and seeing them live, if you get the chance!
If you'd like to see what I thought of these events, I've actually done two re-caps of them already!
Neil Gaiman – event recap
Mackenzi Lee- event recap
What did you do this past March? Anything fun where you live? Share your local April plans in the comments too! I'd love to know!! 
***
Link your posts below – even if you don't have anything, check out some other posts and share the local tourist love!