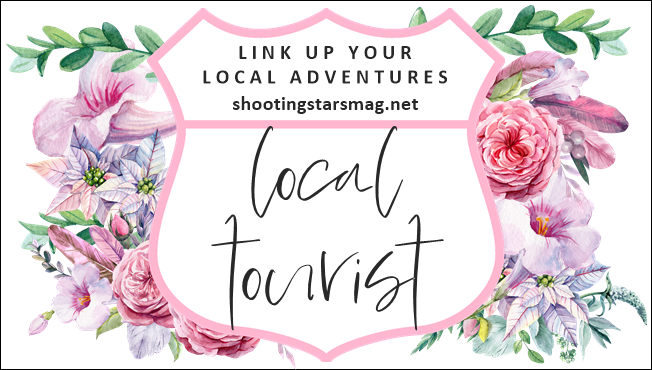 Did this month go by quick for anyone else? Not that I'm complaining…it's officially Spring and I'm enjoying the days when I can sit outside and read and not freeze (or overheat). It's the final weekday of the month so that means it's time for Local Tourist with myself and Dara from Not in Jersey. Go on any local adventures in the past month? Link up with us below!
Local Tourist: March 2021
I haven't done a whole lot in terms of "local adventures" in the past month. I'm hoping that will change with more outdoor events happening in the near future. However, as part of my mom's birthday celebration, I did go to The Melting Pot with my mom and sister.
Yes, we actually went and ate at the restaurant (though they still offer items to-go, which I love). All of us were still within 90 days of having Covid, plus we all had gotten out first vaccine at that point, so we felt pretty safe about going. They keep everyone separate, everyone wore a mask that worked there, and we wore our masks anytime we weren't sitting at the table.
All in all, it was a really great experience, and it was so much fun to be back there. We all kind of adore fondue, and it's just fun to relax and enjoy the time…we got all four courses so it took us a couple hours!
Speaking of Covid vaccines, I got my second shot on Saturday so by April 10 I will be fully immunized; they say it takes up to two weeks. It's a big relief, believe me, especially after already getting Covid earlier this year. Obviously I'm still going to be careful and wear a mask when needed (or required), but it's still a nice feeling. I hope that everyone who wants to get vaccinated can do so soon. I know it's tough in certain states to get an appointment!
That's about it for me this month. Maybe April will have a few more stories to share? We shall see!
FYI- I have two giveaways going on now (one blog and one on Instagram). They both end tonight, so be sure to enter if you want or help me spread the word. You can find the links on the right sidebar!
If you have your own post – blog or social media, it doesn't matter – please link up with us below!
You are invited to the Inlinkz link party!