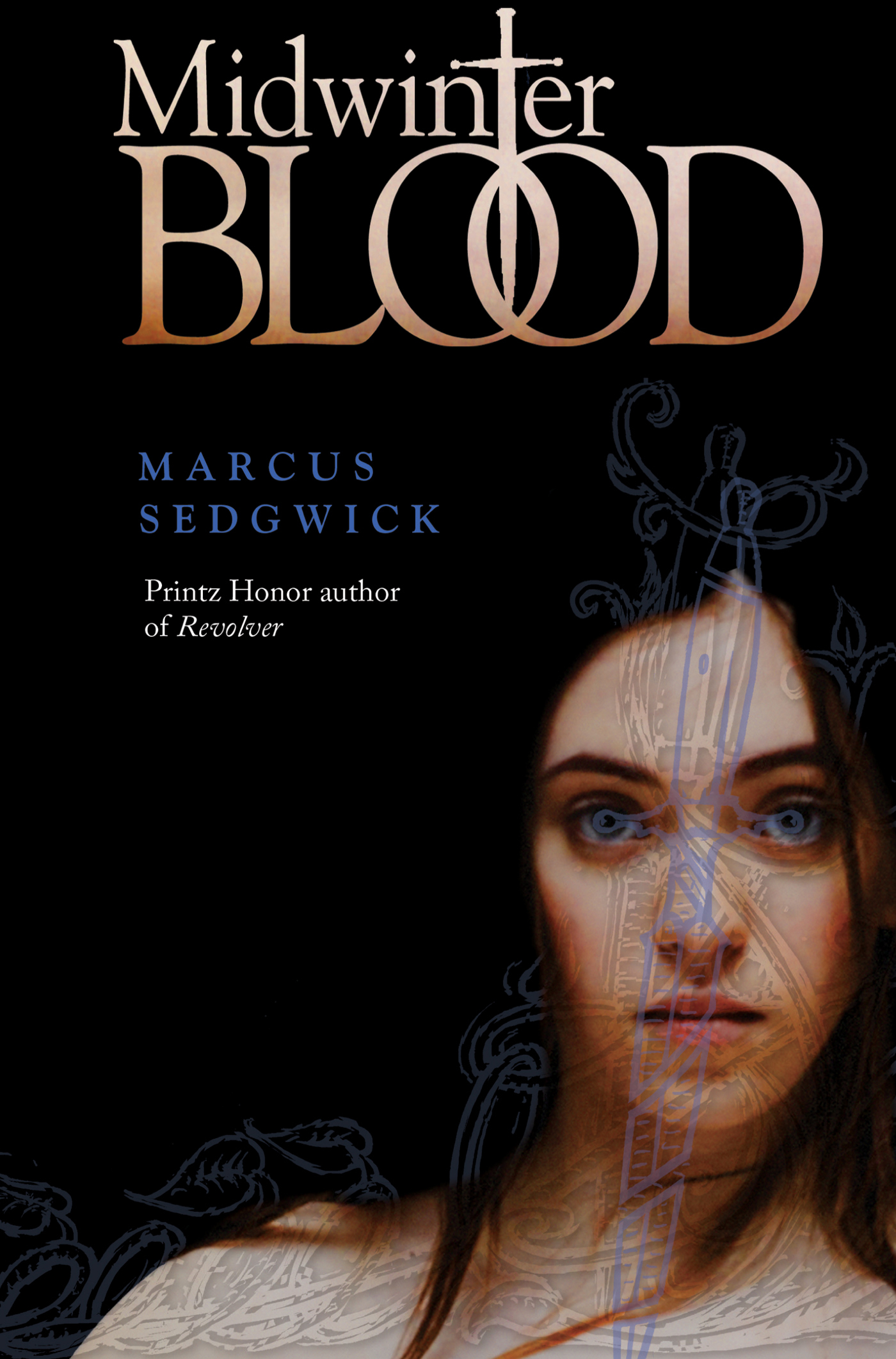 Midwinterblood by Marcus Sedgwick


Review by Lauren


Source: Library copy; all opinions are my own
Official Summary: An archaeologist who
unearths a mysterious artifact, an airman who finds himself far from
home, a painter, a ghost, a vampire, and a Viking: the seven stories in
this compelling novel all take place on the remote Scandinavian island
of Blessed where a curiously powerful plant that resembles a dragon
grows. What binds these stories together? What secrets lurk beneath the
surface of this idyllic countryside? And what might be powerful enough
to break the cycle of midwinterblood?
Review: I have heard that Sedwick's newest
novel, The Ghosts of Heaven, intertwines multiple stories as well, so
if you have read that book, you might not be too surprised by the style
of Midwinterblood. This was the first book I have read by this author,
and while I did not love it, it's easy to see he's a fantastic writer
and someone I hope to read more from in the future. In my YA Literature
Course this semester, we were assigned this book to read during our
fantasy/mind-bending literature section. Midwinterblood is certainly
mind-bending, but it also very much keeps you reading.
Eric starts and ends this story, or perhaps I
should say he ends and starts this story. The book feels very much like a
circle, going back in time and then leaving you at the end of the book
and wishing you could read it again, but this time, from the end to the
beginning. This book is very difficult to describe, especially because I
do not want to give away too much for those of you interested.
Basically, this book takes place on an island called Blessed and
features a man named Eric and a girl named Merle. These three things are
constant, though their names will change slightly with the times. This is a
magical place where love transcends time and even death.
I am glad I had the chance to discover Sedgwick. I
am curious to now read The Ghosts of Heaven, in hopes that I will enjoy
the story even more. Midwinterblood is a curious novel, but it's worth a
try.