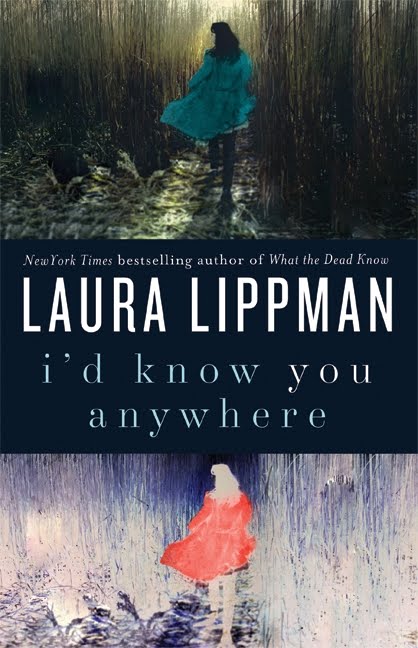 I'd Know You Anywhere by Laura Lippman – affiliate link if you want this book

Mini Review by Lauren

my copy, but all opinions are my own
Official Summary: There was your photo, in a magazine. Of course, you are older now. Still, I'd know you anywhere.

Suburban wife and mother Eliza Benedict's peaceful world falls off its axis when a letter arrives from Walter Bowman. In the summer of 1985, when Eliza was fifteen, she was kidnapped by this man and held hostage for almost six weeks. Now he's on death row in Virginia for the rape and murder of his final victim, and Eliza wants nothing to do with him. Walter, however, is unpredictable when ignored—as Eliza knows only too well—and to shelter her children from the nightmare of her past, she'll see him one last time.

But Walter is after something more than forgiveness: He wants Eliza to save his life . . . and he wants her to remember the truth about that long-ago summer and release the terrible secret she's keeping buried inside.
Review: I actually own a few novels by Laura Lippman, but I decided to make this the first one I read. Simply put, this won't be my last. There is a sense of a mystery within this novel, but it's mostly about Eliza coming to terms (in a sense) with what she went through as a fifteen year old.
Walter has been in jail for years, on death row for the murder of another girl. Eliza is Walter's only victim left alive. For me, this aspect was the greatest mystery. Why did Walter keep Eliza alive, over everyone else?
I'd Know You Anywhere switches point of views, but not too often, so it's easy to follow. In the beginning, it goes back and forth between present day Eliza and the past, when she was kidnapped by Walter. Then it's only adult Eliza, mixed in with a bit of Walter and the murdered girls' mother, who is desperate for some kind of justice.
I liked that Lippman shared various aspects of the story, so you feel like you're getting the larger story. Not everyone is handling things well. Some want the past buried, while others cling to it as if there is nothing left.
The premise behind this book is a bit chilling, but overall, it's a psychological study of trauma and it's various affects on those who come into contact with it.