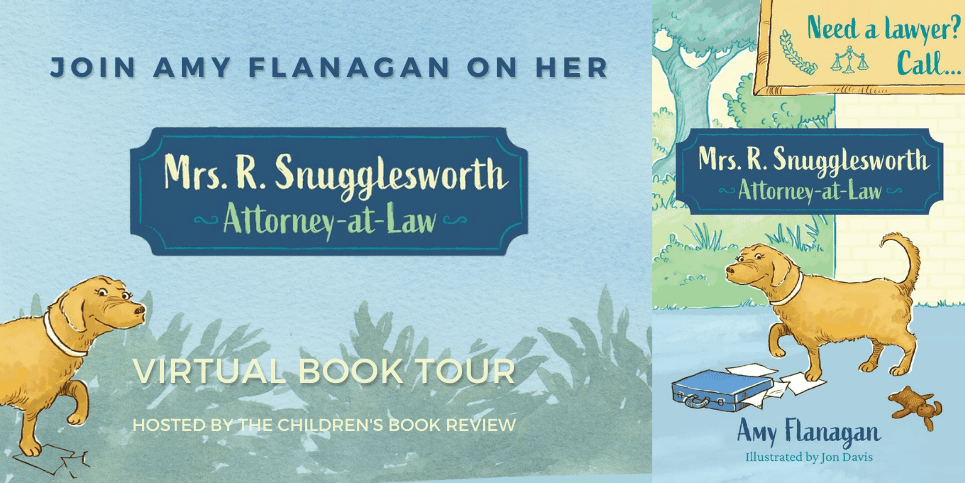 Sponsored post by The Children's Book Review and Amy Flanagan, but as always, all thoughts and opinions are my own. 
I am very excited to be part of the book tour for Mrs. R. Snugglesworth: Attorney-at-Law by Amy Flanagan and illustrated by Jon Davis. Today I am sharing a Behind the Book Activity; a little something fun you can do with the kids in your life after you read the book!
Behind The Book: Create a Team of Dogs 
In the beginning of the book are these little images that show you who the various characters in the book are, and you can even find them on the book's website. Click each image to learn more about Mrs. R Snugglesworth and her many friends.
I thought it would be fun to create your own Team of Dogs. Are they lawyers? Do they have some other fun doggy-version of a human job?
Print out as many portraits as you like and have the kid in your life decide which dogs they want to include and how they want them to look. I would recommend using cardstock so things are a bit sturdier, since this is almost like paper dolls.
Just use a glue stick to place the dogs where you want them, along with their accessories!
Dogs and accessories are below! Just print out the images and then cut out the options you want.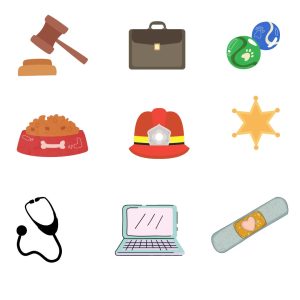 What would you create? If you do print any of these out and make some dog portraits, I'd love to see them! I made sure to include some items for a doggy lawyer, but some other fun jobs too!
GIVEAWAY
Enter for a chance to win a signed copy of Mrs. R. Snugglesworth, Attorney-at-Law, and a $50 gift card to bookshop.org*.
One (1) grand prize winner receives:
An autographed copy of Mrs. R. Snugglesworth, Attorney-at-Law
A $50 Bookshop.org or typebooks.ca gift card*
Four (4) winners receive:
An autographed copy of Mrs. R. Snugglesworth, Attorney-at-Law