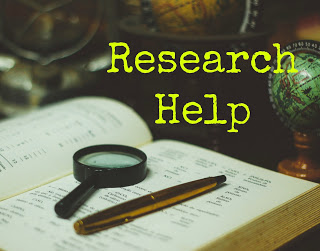 For those that are new to the blog, hello, my name is Lauren. Back in 2007, I began working with authors to help further promote their books and I still offer these type of services, but I also added something new that I don't think other people are doing. At least I haven't noticed it yet. What would that be? Well, the photo above gives it away but it's Research Help. This offer is for authors, but it's also available for anyone who writes and needs some extra help. I have a BA in English Literature and an MS in Library Science, so I know how to research and I've helped many people over the years.
You can learn more about what I offer by visiting my website here. I decided to create a post on here, however, because I want as many people as possible to hear about my new service. If you are an author – or you know any authors who may be interested – please get in touch.
When it comes to research, the sky's the limit! Need to know a fact or two? Need more intensive research? Want me on hand to help with research over a certain time period? I'm happy to do any and all of these!
Thanks for reading – and please spread the word if you can!