News+Things
New Contest: It's The Summer of Zombie Love by E. Van Lowe, author of Never Slow Dance with a Zombie
Friendship and love are in the air. And so are zombies! Let's celebrate by posting photos of you and your favorite zombie to the website… And if you are your favorite zombie, how about a photo of you and your non zombie best friend or boyfriend, or mother and daughter. Let's show off our Zombie Love this summer.
I will post as many photos as I can on the website. I hope we get a lot. The winners will be chosen by a guest panel (to be announced). Winners will be chosen weekly. The contest will run for three weeks, so there will be 3 winners–one each week.
Winners will receive a Never Slow Dance With A Zombie Swag-Bag. The bags will include a free autographed ARC of Never Slow Dance With A Zombie, a $20 Starbucks gift card (gotta have coffee to keep from falling asleep during the zombie invasion), some neat Zombie Love note cards, and other goodies.
The rules:
1) send photos (jpeg, mpeg or jif) to
info@evanlowe.com
with the words Photo Contest in the subject line.
2) Include your name and your friend's name as you'd like them to be posted with the photos.
3) Submit just one photo per day. You can submit everyday until the contest is over. (If I don't get at least 5 entries in a week, there will be no winner that week, and entries will roll into the following week. So tell all your friends).
4) I will post an many photos as I can depending in how many I receive. If I do not post your photo please do not get upset. Just send another.
5) Contest runs for three weeks, beginning Monday June 15th and ending Saturday July 4th.
6) Have fun! Comment on the photos you like. But no put-downs, please.
-GO AND ENTER! You know you want too. I'm going to try and submit some photos as well. Very exciting!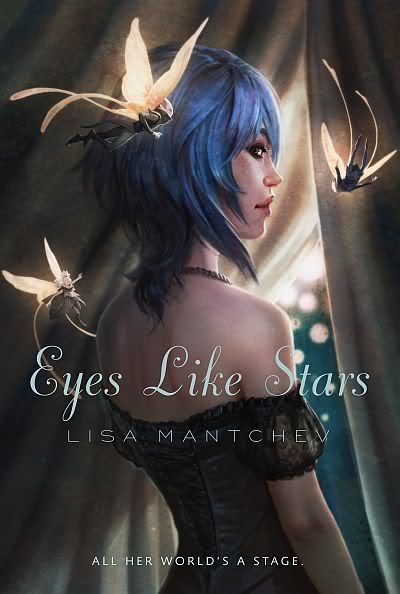 Still pining after a copy of Eyes Like Stars by Lisa Mantchev? Well, The Bloody Bookaholic just so happens to be giving one away, so go and enter quick. It ends on July 1st.
Now that we have those new contests out of the way, I should mention that I still have a lot going on. Check the left hand sidebar for a full list and enter what you can. I tried to add the date they end next to them if they are still going on. For now though…here are some winners:
Solar Halo Gift Card:
Kristin at soundistheword3 won! Please get in touch ASAP
Punkzilla ARC winners:

Paradox
Bridget3420
Susan (blackeyedsusan)
Liyana
Kathleen Elizabeth
One Lonely Degree Winner
Summer from The Three R's of Summer
Entraptment Winner:
Alexa
Oh, Hush Contest
Wanda

Please get in touch because I didn't email everyone. I'll try and do so in the next day or whatever if I don't hear from you…otherwise, new winner!
VIDEO OF THE DAY:

I used to do these all the time, have a video of the day (though not every.single.day.) and I have one that I wanted to share right now since I just posted the Oh, Hush winner and it's something they created. They wrote a song called "Irresistible" and made a New Moon video, since the song works for the next Twilight film. It's quite fun, so check it out.
Question though: Do you want more songs of the day?!
There you are! What's your thoughts? Leave them in the comments as well!
What Am I Reading?
-The Prince of Frogs by Annaliese Evans (review for Romantic Times)
-Conan Doyle's Wallet by Patrick McNamara (review for the blog)
-Bad to the Bone by Jeri Smith-Ready (reading for fun, will review on here whenever I finish!)
Reviews To Come:

Extreme Kissing by Luisa Plaja
Love You, Hate You, Miss You by Elizabeth Scott
Entraptment by Michael Spooner
C.D. Review for Holy Rolling Empire
DVD Review of We're All Angels (search for the director's interview on here. Very interesting!)
P.S. I guest blogged yesterday at The Secret Adventures of WriterGirl and I meant to mention it then, but I didn't have time…so please go and read and leave your thoughts there. 🙁 It's all lonley at the moment!
http://thesecretadventuresofwritergirl.blogspot.com/2009/06/guest-blogger-shooting-stars-mag.html#comments