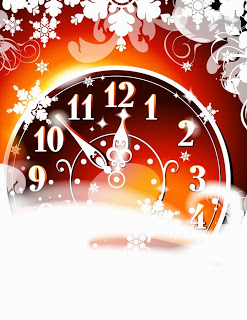 Microsoft word image, do not own
There are so many book challenges in the blogosphere, but I know I don't always have the time to complete them…or I simply just get busy and forget to document! Therefore, I decided to do a Two-Book Challenge that I hope people will join me in doing!
One Ends, Another Begins Book Challenge
1. Choose the level of book you want to read: young adult, adult, middle grade, picture book, etc. Your choice!
2. Then go to your local library and grab the first and last book in that section. Hopefully your books' authors will have an A name and a Z name, but I know that might not happen!
3. Read and review the LAST book on New Year's Eve (December 31st) to say goodbye to 2013 and then read and review the FIRST book on New Year's Day (January 1st) to welcome in the new year.
That's it! Simple enough, and you only have to read two books. I also think it will be a nice way to open yourself up to some books you might not normally read! I already have my titles but I'm not going to share them until Monday, December 2nd. On that day, if you wish to take part, please share the books you have chosen to read! You can always share your titles later too!
If you are good with making images, I'd love for someone to create a button for this challenge! I think it would be nice to have people post it on their blog in the sidebar or even create a blog post to let others know about this challenge! If we get enough people to take part, I'll even try and create a giveaway or two for participants!