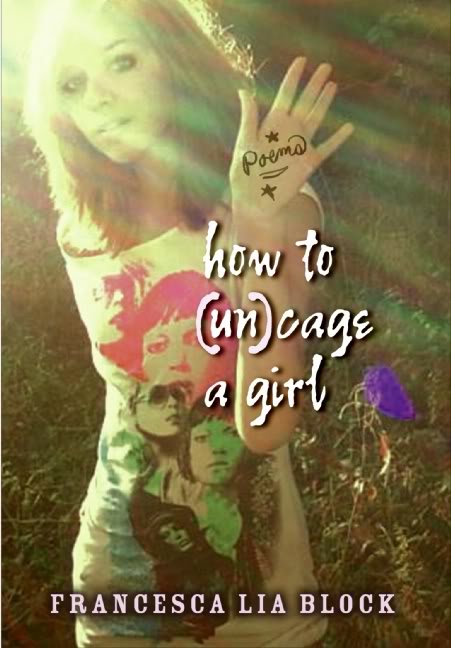 how to (un)cage a girl by Francesca Lia Block
Review by: Lauren
Also reviewed for teensreadtoo
how to un(cage) a girl is a short collection of poetry for and about girls. Told in three parts, these poems deal with many facets of life that women must deal with from being a teen to being an adult. This is a book about life: the ups and downs, the pressure, the joys, the pain. This tiny book includes it all.
I enjoyed the book very much, and found the modern approach to poetry to be interesting and refreshing. It was a bit hard to understand at parts, but definitely enjoyable overall.
One of my favorite entries in this collection was one titled Media Queenz, which addresses all the singers and actresses that girls tend to idolize. I think the following line from this poem explains it best:
"where were our pradas? our pouts?
our captivating glances?
only later we would grow up
and realize that these women were just women"
This is a perfect novel for any girl who ever felt unworthy or like they didn't fit in. We are all our own people, and how to (un)cage a girl celebrates that.
With the holidays approaching, this small book would make a great stocking stuffer as well!