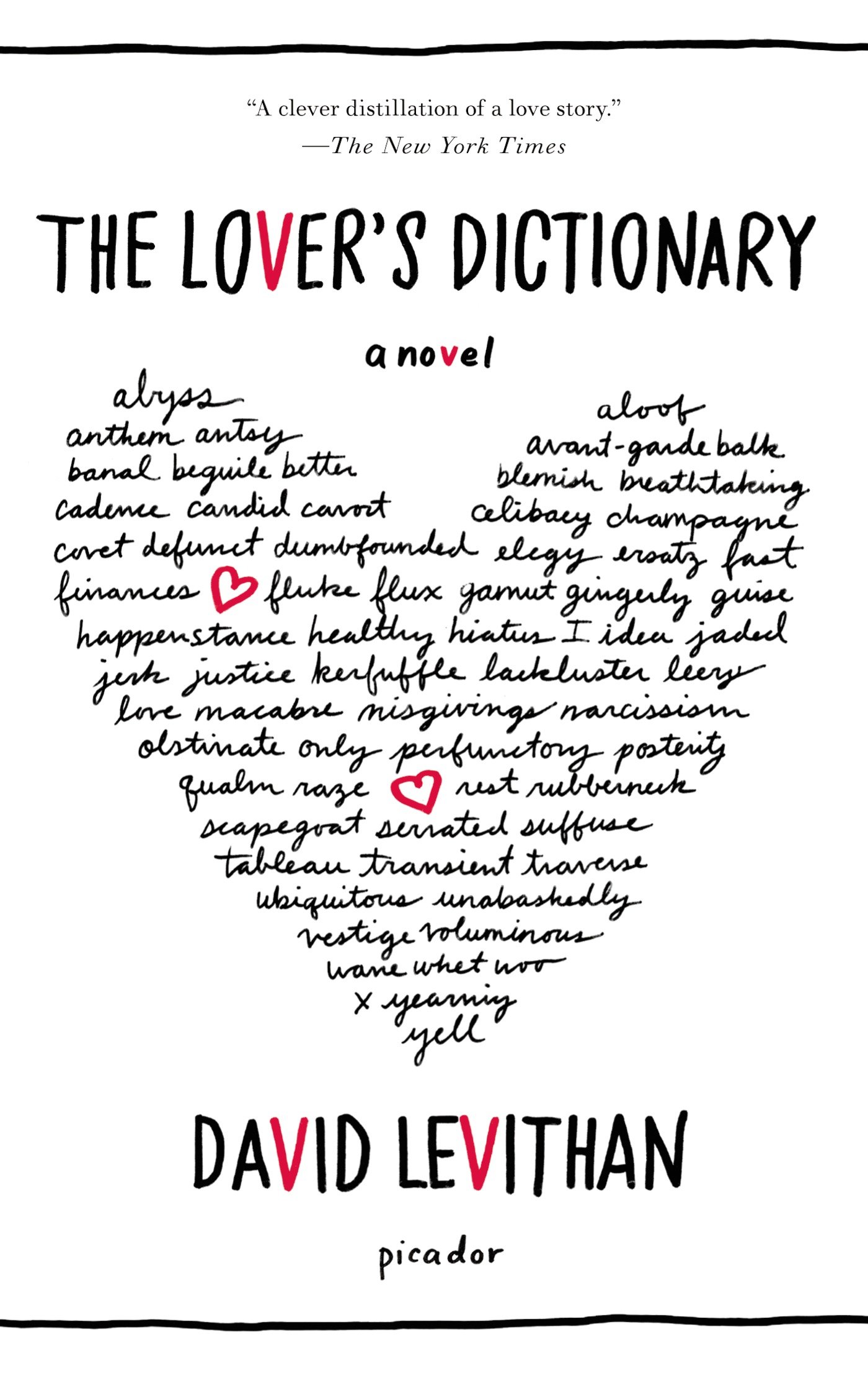 The Lover's Dictionary by David Levithan

Review by Lauren




bought my own; all opinions are my own

Official Summary: How does one talk about love? Is it even possible to describe something at once
utterly mundane and wholly transcendent, that has the power to consume our lives
completely, while making us feel part of something infinitely larger than
ourselves? Taking a unique approach to this age-old problem, the nameless
narrator of David Levithan's "The Lover's Dictionary" constructs the story of a
relationship as a dictionary. Through these sharp entries, he provides an
intimate window into the great events and quotidian trifles of coupledom, giving
us an indelible and deeply moving portrait of love in our time.
Review: Happy Valentine's Day, everyone! I've had this book for awhile and I figured today would be the perfect day to finally read and review it since it deals with the various aspects of loving someone. This is the first novel that only David Levithan has written (I read a book he co-wrote) that I've read. It's an interesting look into his writing because of the set-up of the book, but it definitely shows that he is a remarkable writer.
The entire book is told in dictionary entries. Each new "section" is a letter of the alphabet, and within that "section" are a variety of words that start with the letter. For example, two words in the B section are "belittle" and "breathtaking." They seem like an odd combination about a book trying to describe this indescribable notion of love but it makes sense. Love isn't all poetry and roses and happiness. Sometimes it's angry, jealous, wanting more than the person can give you.
I liked that not every word had a long entry. Some had longer stories that relate to the word, while others are a simple sentence. It was a quick read, but it's a book that leaves you thinking. Since the book follows the alphabet, some of the entries felt off because you're jumping through their relationship. As I kept reading, things started to make more sense and follow a "pattern" if you will. This isn't a reason not to read the book, but rather something I thought I'd point out before you do.
***
I found this image online that shows you one of the dictionary entries: