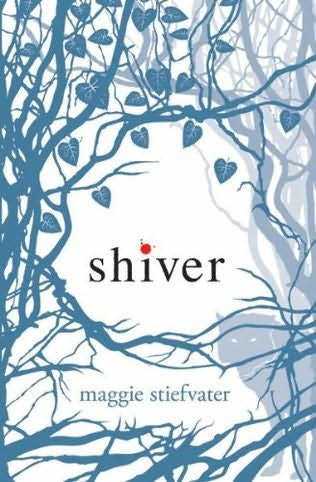 Blog Tour:
Shiver by Maggie Stiefvater
Summary:
For years, Grace has watched the wolves in the woods behind her house. One yellow-eyed wolf–her wolf–is a chilling presence she can't seem to live without. Meanwhile, Sam has lived two lives: In winter, the frozen woods, the protection of the pack, and the silent company of a fearless girl. In summer, a few precious months of being human . . . until the cold makes him shift back again.
Now, Grace meets a yellow-eyed boy whose familiarity takes her breath away. It's her wolf. It has to be. But as winter nears, Sam must fight to stay human–or risk losing himself, and Grace, forever.
Can I just say that this book is amazing? Okay, good…because it is. I've never read anything by Maggie before Shiver but I'm very interested in checking out her past titles and I'm quite keen to see what she does next.
Grace was 11 years old when the wolves took her off the swing, intent to hurt her, until Sam showed up and saved the day. Sam the wolf, that is. However, ever since then, Grace became fascinated by the animals in the woods by her house. It isn't until six years later that her obsession turns into something a little more like the love it really is when Sam and Grace meet each other as two human beings. The two of them are finally able to touch and kiss, getting to know the person inside for once. They even reveal the secrets of their past…why is Sam the way he is, what did his parents do, where are Grace's parents, why does she connect so well to the wolves…?
There is really no other way to say it…this book flowed. The whole story ran smoothly and kept me wanting to read. Grace is not a damsel in distress. She's actually more of the protector in this novel since, as the weather gets colder, Sam is slowly starting to feel the pull to be a wolf again. Every winter, they change and every summer they are human again…until the day they just stay a wolf and Sam is worried this might be his last summer, but neither of them are ready to say goodbye and let go.
Living in a house with absentee parents, Grace hides Sam in her room and they spend their days (when Grace isn't in school) together, discovering a love that overpowers them. One of my favorite parts in this novel is when Grace and Sam visit a shop. The worker there watches them interact and notes how cute they are and asks how long they've been going out. Sam simply replies, "Six years" taking into account the time that he was a wolf and Grace had no idea the true mystery behind him. I felt it to be a very sweet and yet accurate number to attach to their relationship.
Through the years before Sam appeared as a human, Grace would tell her friends all about the wolves. Her friend, Olivia, loves to take photos and shares the same admiration of them as Grace does but she soon becomes annoyed that Grace can't grow up…until she gets pulled into the world of the wolves herself. Then everything changes.
At school, Grace isn't known to have that many friends…just a couple best friends…so it's weird when Isabel, a social climber, wants to talk to her, but not unexpected. Her brother Jack had supposedly been killed by the wolves but Isabel doesn't believe that and she knows Grace knows something which cements their relationship to solve mysteries and perhaps save lives.
This book is full of love, friendship, parents and their mistakes, paranormality, humor, sadness, and beauty. More than all of that though, this book is about the big question: "How long can forever last?"