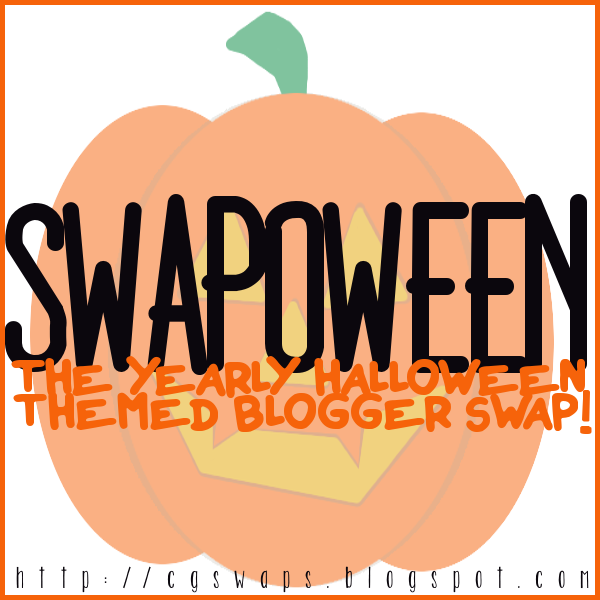 Chaotic Goddess' Swapoween has ended, and I am here to share the lovely items that I got from my new blog friend. I was paired with Jennifer from Innerworkings of the Female Mind. As I post this, she hasn't posted what I got her yet, but here is what she got me!
Jennifer told me that she really loved decorations, so we ended up getting some similar items for each other. I also sent her some fun Halloween decorations and a koozie! My fun koozie (Witches Brew) even glows in the dark, as does one of my sticker sets.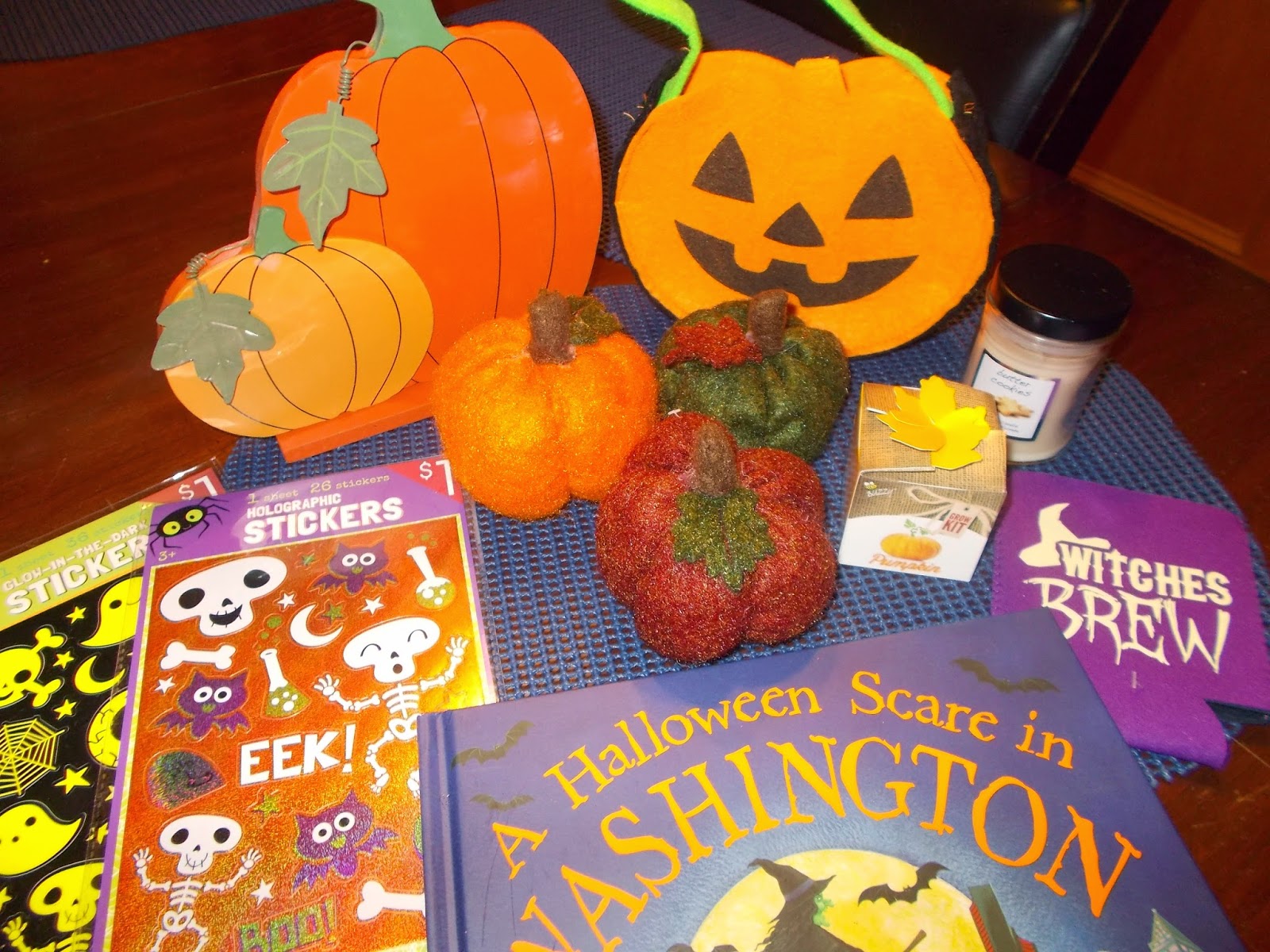 I have the felt pumpkins on my fire place right now, and the wooden pumpkin set in the back (they are connected) is in my dining room. As for the Halloween bag, I currently have that in the kitchen. The candle next to it is a cookie scent. I'm not using it yet, but I will be! I also have some fun stickers, a grow your own pumpkin kit, and a Halloween Scare in Washington book since that is where Jennifer is from. I love the book; it's so cute and such a nice touch!