The Isobel Journal by Isobel Harrop


Review by Lauren


Source: netgalley, but all opinions are my own


Official Summary: The Isobel Journal is no ordinary snapshot of a contemporary teenage
life. A charming and vivid narrative scrapbook of the eighteen-year-old
author's sketches, mini-graphic novels, photographs and captions, it
captures her wit, her observations and her creative talent as she takes
us through the three central themes in her life: 'Love', 'Friends, Art
and Otters' and 'Me'.
Review: The Isobel Journal was something I read online, but I would have rather seen in person. Each section focuses on different aspects of Isobel's life. These are full of mainly little stories about her life, or personal thoughts she has about certain subjects. I found the illustrations to be cute and a bit whimsical, and I definitely related to certain things that Isobel wrote about.
This is definitely not a suitable book for everyone, because it doesn't really read like a narrative story. There isn't a cohesive story that runs from beginning to end. Instead, it really does feel like opening up someone's journal/sketchbook and taking a peek. This is my main reason for wanting the book in print, because I think it would be more enjoyable that way. As an e-book, it tends to go a bit too fast and it's harder to truly capture the images.
As far as I can tell, the book is based on the author's life. I assume this mainly because the name's are the same, and since it reads so much like an actual journal, it would make sense.
I did want to share a couple images from the book that I found online, though, because they are ones that I found I could relate too in various ways: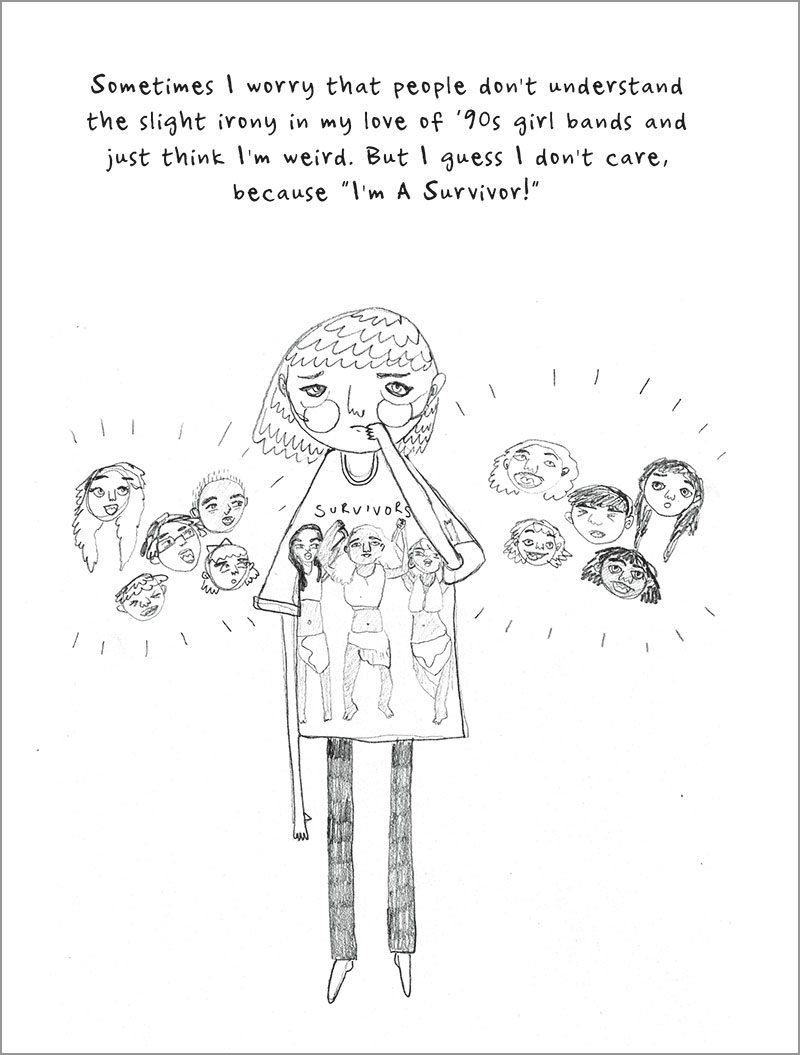 I really like 90's groups in general. I grew up on that music!
Some days, I tell you…haha
In all, this was a cute book and I could see younger teens enjoying it, especially if they journal or sketch themselves.