I'm taking part in the Blog All About It challenge, where every month, there is a prompt for you to write about in whatever way you wish. For March, the prompt is "favorite scent."
My favorite scent is the smell of books...do you agree? New post #ontheblog #bookbloggers
Click To Tweet
One of my absolute favorite scents is the smell of books. Yes, I'm one of those people that will repeatedly smell their books. Certain ones really do have better smells than others; for example, I think most graphic novels tend to smell really good. I'm also one of those crazy people that will smell books wherever they are, no matter if I'm in public or not. So if you ever see me out and about, don't be surprised if I just randomly start sniffing the book I'm reading. Hey, it's better than sniffing other things…right?!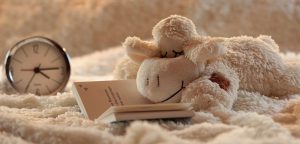 Not only do I sniff the books I'm reading, but if it smells really good, I'm likely to have my family sniff it too. I have to make sure I'm not the only one getting this smelly goodness! Don't worry – they're pretty used to me at this point, so it's not like it comes as a shock.
Tell me: do you like the smell of books? Are you like me and always sniffing the books you read?