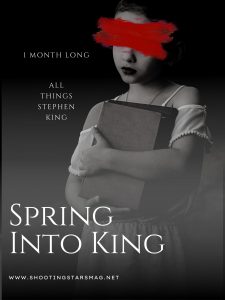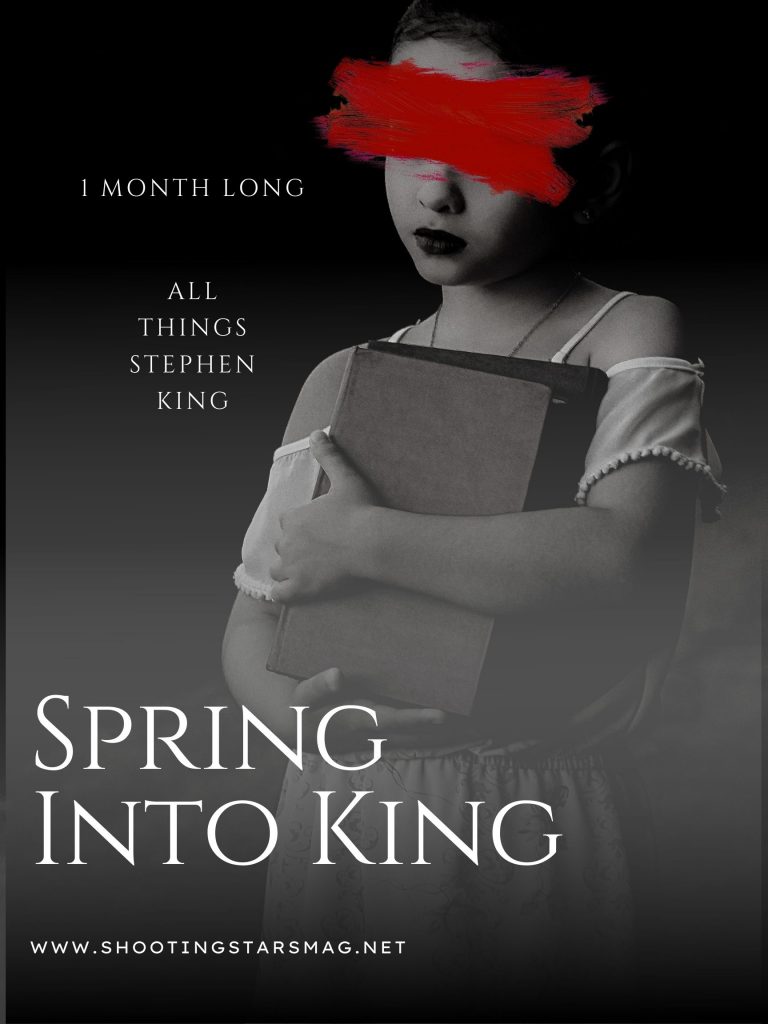 Welcome to the second post for Spring Into King – my month long celebration of all things Stephen King. Remember, you can still enter to win a Stephen King scratch-off poster. Today, I would like to introduce you to the shop The Smell of Fear (how awesome is that name??)
Spring Into King with The Smell of Fear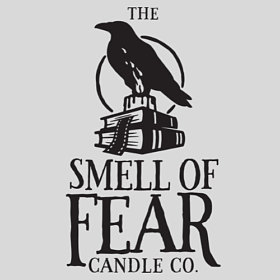 The tagline for the shop is "Sinister Scents From Scary Stories." Again, how awesome is that, right? If you love all things spooky – and also happen to enjoy a good candle – then The Smell of Fear is the place for you!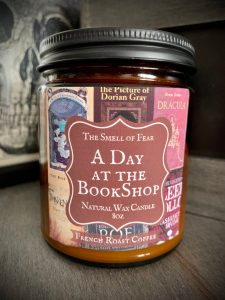 The shop offers a few different Stephen King scents, but they also have some fun options like A Night at the Movies and A Day at the Bookshop. I think I'll take one of each, please!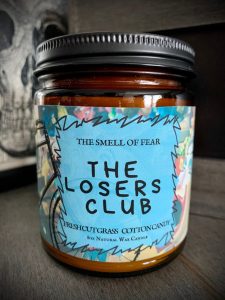 When it comes to Stephen King, you have options like The Losers Club from It and Old Sparky from The Green Mile. For the giveaway, it's a candle from The Shining!
I've been sharing The Smell of Fear etsy shop, but there is also a Smell of Fear website that includes a subscription box option. Be sure to check it out!! 
Giveaway: The Overlook Candle (8 oz) from The Smell of Fear 
U.S. only
must be 18+ or have parental consent
Giveaway ends on Saturday, May 22
We are not responsible for lost or damaged items once shipped