I'm excited to take part in the Winter is Coming Giveaway Hop hosted by The Mommy Island and The Kids Did It. Since this is a hop, be sure to visit all the other blogs and enter those giveaways too!
I am keeping with my Stocking Stuffer theme with today's giveaway. Please check out the interview I did with the owner, and then try your hand at winning a fab giveaway!
Please pin the below image to spread the word!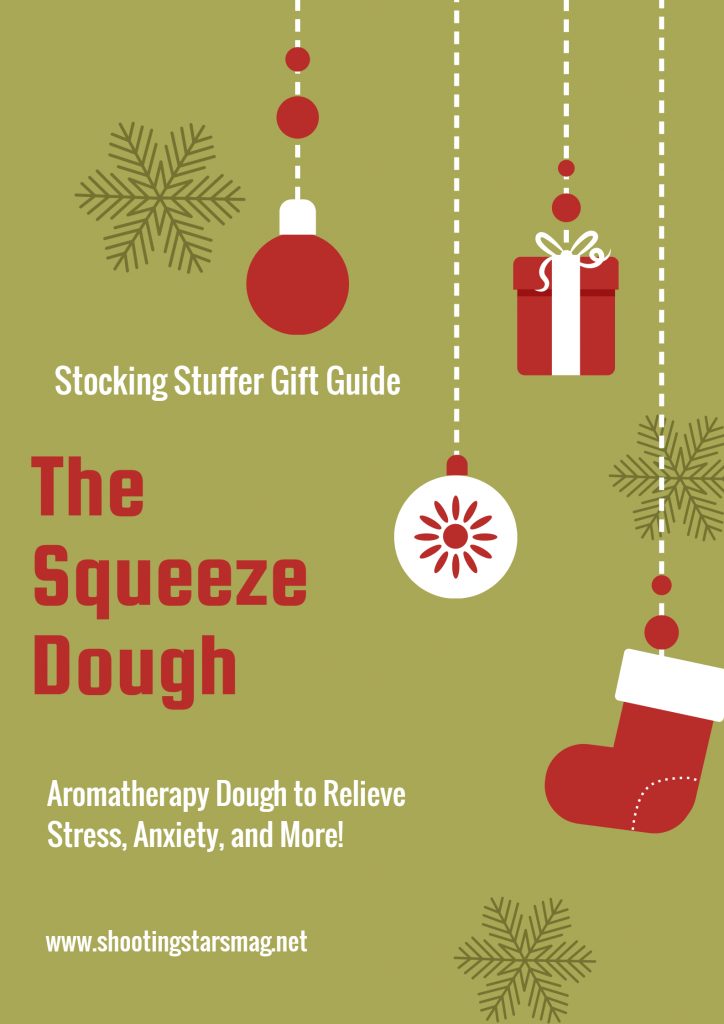 1. You sell aromatherapy dough. Where did this idea come from?
About ten years ago I lost mobility in my right hand. After several surgeries, I spent hundreds of hours squeezing at the physical therapy center, where they provided me with a little plain tub of light blue medicinal-grade putty (not very glam).
Fast forward several years…I just left my family baking business (so I know the production side of making dough). During that time, I worked at a wellness center, learning all about the benefits of essential oils by crafting blends for the salt room, sauna or oxygen bar. The Squeeze seemed like a perfect marriage of the two. Needless to say, I felt like it really "kneaded" to happen! Better still, this dough doesn't involve lots of calories and sugar like at the bakery!
2. Who would benefit from one of your products?
Anyone who suffers from stress, anxiety or being anxious would benefit. Isn't that all of us? 🙂 Even that person in your life who seems like they have it all together has come up with ways to deal with their stress. The Squeeze could be added to anyone's wellness program for a little relaxation. A lot of students, front line workers, parents, brides who had to postpone weddings and patients recovering from surgery are just a few examples of my current customers.
3. Do you have a personal favorite aromatherapy dough?
I really love the JOY blend. It is just such a happy scent. I use it when I wake up in the morning. I am also adding a blend I really love called "Ozark" that is a woodsy blend. Being based in Missouri, I have lots of happy memories visiting the Lake of the Ozarks (where the famous TV show is set), and going to college in the Ozark region.
4. Anything you would like shoppers to know?
The Squeeze is a little pick-me-up that can be put in your purse, left in your car, etc. It's very portable and can be used like a stress ball, or a fidget toy by squeezing between your fingers. Many people are enjoying receiving these as gifts as an alternative to a candle. I think it's a very thoughtful gift during the current world we're living in. Life hasn't been easy, so we all need to practice mindfulness and be good to ourselves.
***
Honestly, I'm a little jealous of whoever wins this giveaway. I wish I could enter!
Rules-
U.S. only – must be 18+ or have parental consent
We are not responsible for lost or damaged items once they have been shipped
Giveaway ends on December 22, 2020, at 12:01 am ET
Prize-
The Squeeze Dough Sampler – you get a sampler of six scents (Lavender, Eucalyptus, Lemon, Frankincense, Peppermint and Tea Tree)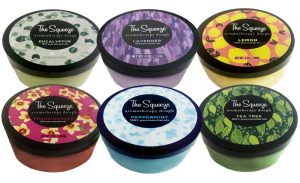 Time to Enter Some More Giveaways!!