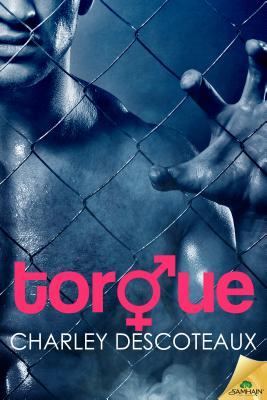 Torque by Charley Descoteaux


Review by Lauren


Source: copy from Netgalley; all opinions are my own


Official Summary: Mick Randall is on the run, from the biker culture he grew up in and his impossible vision of love. Alaska should be far enough to escape his old life—until he rolls into a wrecking yard and gets lost in a pair of pale, bottle-green eyes.

Scotty Bell has spent years learning to channel his fiery temper into the heat of a welding torch. His sexual heat has always been slower to ignite, but one look at Mick rouses confusion alongside desire. In all his life, he's only been attracted to one other person—his best friend, Mercy Taylor.

Mick lands a temporary job at the yard, and finds an uneasy crash pad at Scotty's place…where the ragged ends of his emotions get tangled up in Scotty and Mercy's relationship.

But when Mick hears a Harley engine from his past bearing down on him, his first instinct is to go back to the half-life he'd been living. Lest his secrets destroy the only two people who've ever made him feel whole.


Review: Since I'm doing the Goodreads challenge, I try and keep track of what I've read as soon as I'm finished so I don't forget. I don't give every book a star rating, since I don't do star ratings on here, but for this one I think it's worth mentioning that I gave this one two stars. No, it's not the worst book in the world and yes, I did finish it. It's not one I really liked though that much, so not a three star either.
Anyway, this book is about Mick Randall running away from his old life and a motorcycle gang he believes is following after him. He stops to work in a car garage though and doesn't want to go further when he starts to fall for Scotty Bell, whose grandfather runs the garage. Maybe it's just me, but I didn't realize based on the summary that this was going to turn into a three-way romance. I don't really mind that, but I didn't realize that was this story. Also, and I don't think this is a huge spoiler, but Mercy is transgender. Mick believes she's a "typical" girl at first and he has feelings for her (Mercy) and Scotty, who already have their own different sort of relationship going on.
So yes, Scotty and Mercy randomly have sex here and there.
Mick comes to town and falls for both of them.
He eventually realizes that Mercy acts, dresses, and seems like a girl- but she still hasn't had surgery to actually turn herself completely into a girl.
The three of them begin a relationship with each other.
Going in, I thought the romance was Mick and Scotty, but with the addition of Mercy, it just seemed off and I wasn't really a fan. Again, I don't mind three people in a romance but I like knowing that up front and deciding to read the book based on what I think of the summary.
Also, I felt that Mick's past catching up to him was a bit anti-climatic. Not as much happened as you expect going in. It made the book more focused on the romance, even though Scotty has a side story with his father. I don't mind romance-focused books, but again, I couldn't really buy into this one with Mick, Scotty, and Mercy, and therefore, that didn't even work for me.
I appreciate the chance to read the book though and I love many other stories published by Samhain!
Torque comes out tomorrow.