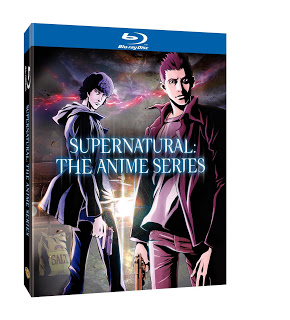 The creators of Supernatural were able to construct an animated world in which there were no boundaries. This new look into Supernatural brings new perspective to the show. From adding color, intensity and action to scenes, to vivid images of horrifying demons, the medium does not disappoint. Has your perspective ever changed by looking at life moments in a new light? If you were to develop a story about your life would you want it to be told on film or animated in ink? Why?
I don't think my perspective on things change any more than most…people are often looking back on life and seeing life in a new light, so to speak. I do enjoy looking at old photos though. It almost makes you think you remember the moment…whether I do or not, I'm not always sure. Maybe it's just the pictures coming to life in my mind.
If I were to have my life developed though…it's hard to say which one I would want. Having it on film makes you care about the characters a little more, I think. They look real so you feel they are real more. I do like the advantage of using animation though. You aren't really limited to what you can recreate in real life. It can just be played out for you.
What do you think? Which would you pick…film or animation?
Order your copy of Supernatural: The Anime Series on DVD or Blu-Ray here today: http://bit.ly/p0WOMq !
I have been hired by Warner Bros. WBWord division to promote Supernatural: The Anime Series on DVD/Blu-Ray."