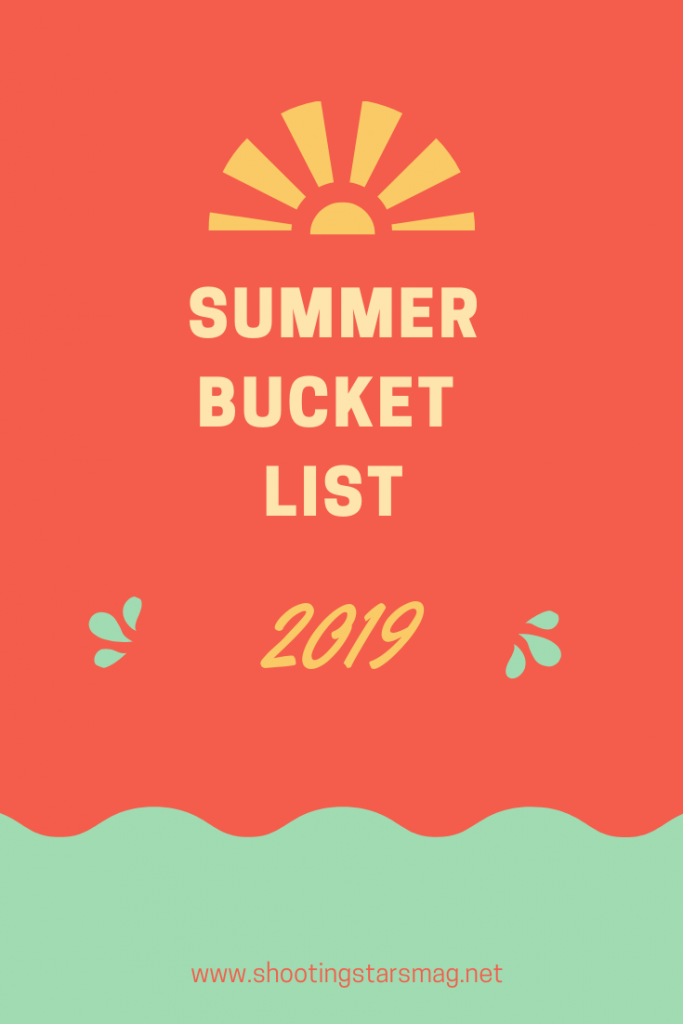 I'm a little late with this post, but oh well! The official start of Summer was on June 21 so it's time for me to share my 2019 Summer Bucket List. Normally I'd go back and see how I did for my previous seasonal bucket list, but we're just going to ignore Spring and move on. HAH! I hope I have better luck with the Summer bucket list (some of these will be things from my Spring bucket list that I'm just carrying over).
2019 Summer Bucket List: What I want to see, do, and experience this summer #ontheblog #summerbucketlist
Click To Tweet
2019 Summer Bucket List
See a movie at the drive-in theater
Go to King's Island (theme park or water park)
Make S'mores (I found gluten-free graham crackers!)
Read 2 Celebrity Memoirs (I have a bunch of them, but I'll go easy on myself and say at least two)
Start my Project Life album for London
Write or Publish all my posts for New York (for these next two, even if I don't publish them, I want them all at least written out in some way!)
Write or Publish all my posts for London
Finish up iZombie on Netflix (there are 4 seasons on there, and I'm on season three right now)
Start losing weight again (I've been going up and down for awhile now. I don't have a set goal for this at the moment, as long as I'm starting to lose again)
Go to the Spa (I have a gift card from my birthday)
Go bowling (I used to bowl with some old co-workers a lot but I haven't been in awhile, so it would be fun to get some friends together and go!)
Attend at least three library craft events!
There we go – a mostly fun Summer Bucket List. Do we have anything in common, or sort of in common? I'd love to see your bucket list if you've made one!
Have your own 2019 Summer Bucket List? Link up with us below! 
You are invited to the Inlinkz link party!