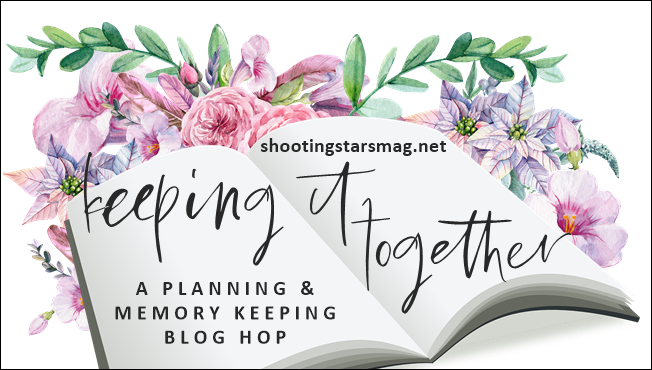 It's time for another Keep It Together post with Alexandra and Rebecca Jo! If you have your own post about planners, scrapbooks, memory keeping, etc. please link up with us below!
Keep It Together: My 2020 Planner
Sooo…my phone is how I take pictures for the blog and it sometimes likes to tell me I don't have any more storage (I really need an upgrade) so unfortunately, I don't have any personal photos for you this month. BUT I did find my planner online, so I can still show you what I have for the year.
I got the Classic Happy Planner – Pastel Dreams. I've used the large, the classic, and the mini Happy Planners in the past, but I've decided that the Classic is my favorite. It's not too big, not too small…like Goldilocks and the Three Bears, it's jusssst right. I'm not 100% in love with the cover, but I chose it because everything was already laid out for me. For my 2019 planner, I had to add in the months and the dates (it was essentially a blank calendar each month so you could start whenever). My 2020 planner has it all set up already, and I really liked that!
If you visit Michael's website, you can see the monthly/daily layouts and the monthly inserts. The only thing it doesn't show is that before the monthly insert there is a page on the left with a section for Birthdays, Goals, and Notes. I've decided to try and put monthly goals there – whether I share them on the blog or not – and hopefully seeing it more often will help me keep up with them.
For January, my notes are mostly the list of the YA Fiction nominees for the Cybils Awards. I'm a second round judge so I have 7 books to read – along with the other judges – so we can figure out a winner. In case you didn't know, here are the nominees-
Back to the planner!
Since I'm not a huge fan of the cover, I figured I will probably get a new one from Etsy, because YES, that's something you can do. When I had the large planner, I got a cool Harry Potter themed cover. I really love the Etsy shop Stylish Planner – where I got my HP cover – so I think I'll stick with her. Here are a couple other covers that I'd love to get for 2020:
This is a different Harry Potter Planner Cover than my other one, but I really love it!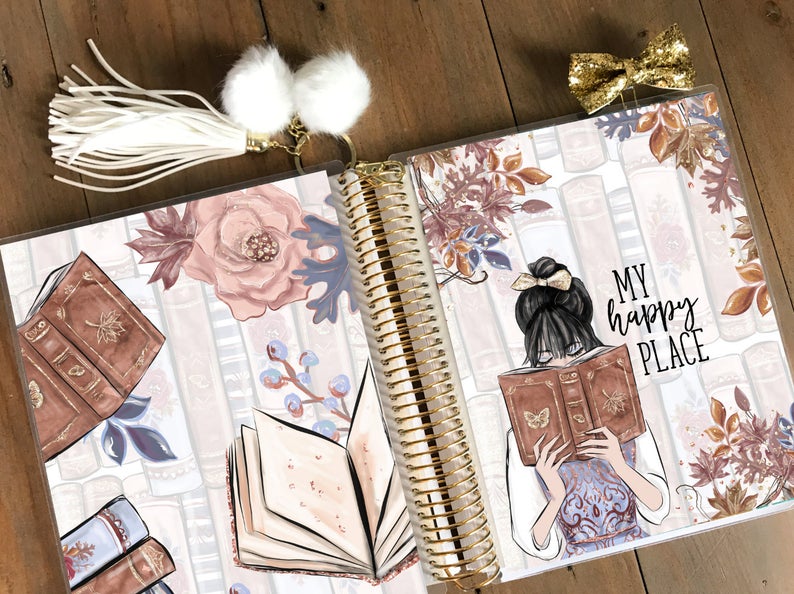 Like many of you, my Happy Place is definitely between the pages of a book so I love this book themed planner cover. You can even customize the hair and skin cover of the girl on the front so she looks more like you!
There are a ton of other options – even some for certain holidays – so if you'd like to switch out your planner cover this year, it's a great source.
Do you have a 2020 planner? Share a link, or tell me in the comments!
You are invited to the Inlinkz link party!