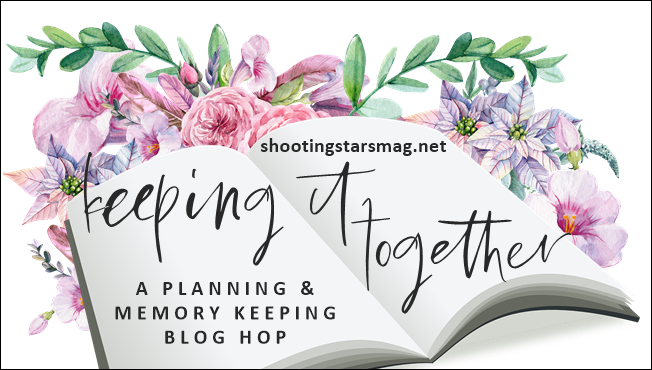 Third Thursday of the month and that means KEEP IT TOGETHER time! Come join the monthly link up all about planning, scrapbooking, memory keeping of any kind! Thanks to my co-hosts Rebecca Jo and Alexandra as well.
Keep It Together: My 2021 Planner!
I had the best of intentions of taking actual photos of my new planner, but I still haven't done anything with it – I need to start adding things and decorating- so I figured I might as well just show you really nice photos from the website!
If you know me, I've been using the Happy Planner for a few years now. It's not terribly expensive – especially with sales at Michael's – and it works well for me. For 2021, I was thinking of trying something different and I ultimately went with the Simplified Planner by Emily Ley.
I went with this 2021 Weekly Simplified Planner in Pineapple Crest. Random fact about me: I love anything with pineapples. I do actually like the fruit, but it's mostly in honor of my love for the show Psych, which likes to hide pineapples in most of their episodes.
This planner follows the calendar year: January- December. I like this because I'm the person who appreciates starting a new planner in a new year. When they start earlier, it just feels weird to me. It's also a weekly planner, which is good for me because I'm so used to just using the monthly spreads for everything. There are still monthly pages, but this way it kind of forces me to pick and choose what goes there and what goes in the weekly sections.
How do you use your Monthly and Weekly spreads? If you put most of the information in the weekly sections, what do you add to your monthly calendar? Just birthdays, holidays, etc?
If you've noticed from these pictures, this has a bookbound lay-flat binding. I know some people really love the rings in the Happy Planner but they often just got in my way and I never took out pages to help with that, so I thought a bookbound planner might be a good alternative. I'm excited to try it out and see what I think. I do think it'll be easier to cart around and/or store since you don't have to worry about rings or coils getting caught in things.
There are even 31 notes pages in the planner which is always nice! I find myself trying to find random space sometimes to write down notes, so this will be easier to keep track of for sure!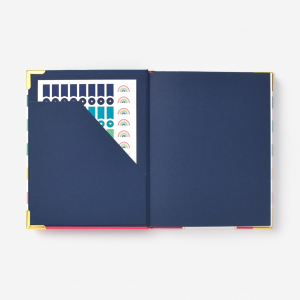 I really love the inside of the cover. It has a pocket to keep little notes, which is so handy!! It also came with some cute minimalistic stickers, and you can't go wrong with stickers.
When it comes to decorating my 2021 planner, I plan on still using all the Happy Planner stickers that I have. I know some won't fit as well, but there are plenty that will work just fine. No use letting perfectly good stickers and other decorations go to waste! I'm kind of excited to really start decorating and making things pretty again. I feel like 2020 was hit or miss for me when it came to using the planner – not just because COVID ruined things, but just the enthusiasm of keeping up with things sometimes.
The biggest question I had about getting this planner was the price. It's $50. However, they did end up having a Black Friday sale and with that discount, plus taxes and shipping, it ended up being a total of $50. That might sound counter-productive, but I was happy – it meant I wasn't going over $50 just to have the planner shipped to me. Shipping really gets you sometimes!
Has anyone else used a Simplified Planner? Do you like bookbound planners or those with rings/coils? 
If you have your own post, please link up with us!
You are invited to the Inlinkz link party!