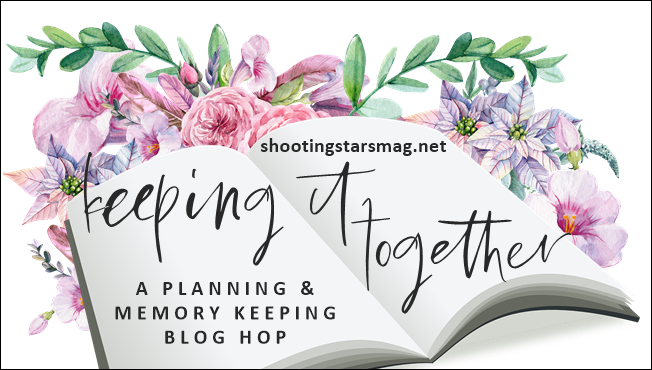 Keep It Together with myself, Alexandra, and Rebecca Jo. Do you have your own post about planning or memory keeping of any kind? Share below!
Keep It Together: It's time to think about 2021 planners #ontheblog! #plannerlife
Click To Tweet
Let's Talk About 2021 Planners
Like most people with a planner, I stopped using mine as much when COVID hit and we all had to quarantine in place. I've been using it more in the past few months, but it's still not as full as it has been in the past. Regardless, I like using my planner as a way to look back on the year and all the things that happened and all the things that I did. It might not be as full, but it's still a fun record of 2020 – plus, it's nice to decorate it!
That brings us to 2021. It's coming up quick, and I don't know what planner I want to get. Because yes, I am definitely getting a planner. I hope it'll be fuller than 2020's was, but regardless, I'm not going to skip a whole year! I still want to document what I can.
In the past, I've always used a Happy Planner. They're cute, they work well, and they aren't that expensive (especially with Michael's deals, etc.) I'm not sure if I want to switch things up next year or not though. I actually realized not that long ago that Happy Planner has Book Bound Planners, so planners without their infamous rings. It's closed all around like a book spine. I think I want something like this! Unfortunately, Happy Planner hasn't released any 2021 Book Bound Planners. I don't know if they are coming or not, so I figured I'd try and see if there were some other options.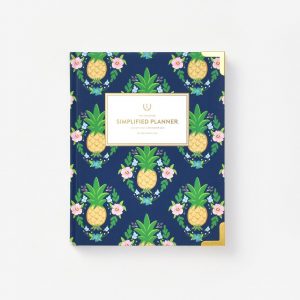 I've heard of Simplified Planners, but I've never used one. They also have planners with rings, but they offer book bound planners too. I really like the Pineapple Crest pattern, because I love pineapples – they make me think of Psych (my favorite TV show). This one goes from January- December and is a weekly planner. There's even a pocket in the inside front cover, and I LOVE that. It's a great place to keep some stickers or even notes that you need to remember, etc.
Now…the thing that has me a little unsure is the price. This planner is $50, and I've never spent that much on a planner before. I don't know if they do Cyber Monday type of deals, but I think I'm going to keep an eye out and see if they have a discount. If so, I might need to grab this one!
2020 was such a messed up year – and yeah, I know, it's not over – so it might be fun to switch things up in 2021 (even if it's just the planner I use).
What do you think? Do you like book bound planners, or do you prefer the ones with rings? Are you already planning your 2021 planner? 
Link up your own posts with us – or join us next month! Every third Thursday of the month!
You are invited to the Inlinkz link party!