Alicia here, with the blog tour for a book I deeply love. And it's a YA one, for once. Enjoy!


———————————






But a thousand kisses can last a
lifetime.
A bond that is forged in an instant
and cherished for a decade.
A bond that neither time nor distance
can break.
A bond that will last forever.
When seventeen-year-old Rune
Kristiansen returns from his native Norway to the sleepy town of Blossom Grove,
Georgia, where he befriended Poppy Litchfield as a child, he has just one thing
on his mind. Why did the girl who was one half of his soul, who promised to
wait faithfully for his return, cut him off without a word of explanation?


Rune's heart was broken two years ago
when Poppy fell silent. When he discovers the truth, he finds that the greatest
heartache is yet to come.
Standalone Young Adult Tearjerker
Romance.

buy the book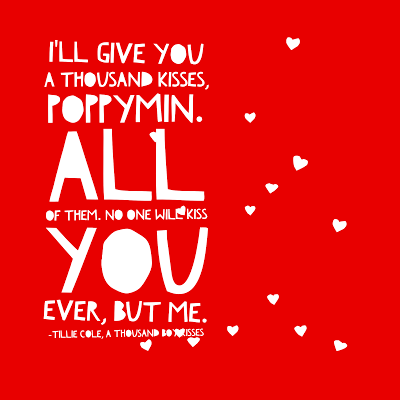 my review
Where the heck do I even start off with this review? And without spoiling anything, which is very important…and a little hard to do. So, this review is going to be a little different.
This was me upon finishing A Thousand Boy Kisses:
I just have a lot of feelings, and most of them have to do with crying. In the need for a book that'll make you cry? Look no farther than this book. I literally spent most of this book crying! But don't let all that crying put you off.
Poppy and Rune are two of my new favorite couples and characters. We start off with them meeting for the first time at five years old, and go from there. We get to watch them become best friends, more, and then watch as two years have passed, and everything is different now that Rune is back after having to leave. Poppy is one of the most genuinely happy, and full of life main characters I've ever read about. I can't remember the last time I read a book, where the mc loved life and everything so much. Rune on the other hand…. he is very different from that boy we first met, and yet, the core of him is still there, even if he can't see it. He went from being a somewhat sullen child, into one that was full of life, until he left. Then he was angry, so very angry and hurt, that it overrode everything… or tried to.
A Thousand Boy Kisses is very much a coming of age book, as much as it is a romance and a tear-jerker, especially for Rune. Rune has a lot of growing to do, Poppy too, but Rune much more so. He's got all of that anger and hurt fueling him, but he also has no thoughts at all regarding his future. Anyways, there's growing. So much of it, and I can't talk about it without spoilers.
The romance is ridiculously swoon-worthy. Seriously. Just….so much. I really loved it. I'm a sucker for a good romance, and this book nails it. My heart!
And I will never be able to look at cherry blossoms without wanting to smile and cry. At the same time.
A Thousand Boy Kisses is going to make you swoon, and weep, and swoon, and weep, and swoon, and weep, and on and on, but you're going to be happy about it. Don't miss this book.
Overall: 5/5
Cover Comments: Fits sooo well! I have to go weep some more, bye.


Source: Author


about tillie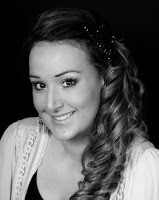 Tillie Cole hails from a small town in the
North-East of England. She grew up on a farm with her English mother, Scottish
father and older sister and a multitude of rescue animals. As soon as she
could, Tillie left her rural roots for the bright lights of the big city.


After graduating from Newcastle University with a
BA Hons in Religious Studies, Tillie followed her Professional Rugby player
husband around the world for a decade, becoming a teacher in between and
thoroughly enjoyed teaching High School students Social Studies before putting
pen to paper, and finishing her first novel.


Tillie has now settled in Austin, Texas, where she
is finally able to sit down and write, throwing herself into fantasy worlds and
the fabulous minds of her characters.


Tillie is both an independent and traditionally
published author, and writes many genres including: Contemporary Romance, Dark
Romance, Young Adult and New Adult novels.


When she is not writing, Tillie enjoys nothing more
than curling up on her couch watching movies, drinking far too much coffee,
while convincing herself that she really doesn't need that extra square of
chocolate.