Do not own. Using for promotional use only.
Convertible Designs Giveaway
I was not compensated in any way to post this. The giveaway item is donated from the company. All opinions are mine.
-Lauren
Site: http://www.convertibledesigns.com/english/
My Thoughts-
One of the things Convertible Designs is probably most popular for are their kid jackets that get turned into "stuffed animals" if you will. You can have a ladybug, a frog, a beetle, or a turtle. They are super cute and I love the idea! Who thinks of these things?!
However, for today, I'm going to focus on something else that you can get from the site…spread the love around a little more. As you can hopefully see from the picture above, that is a toddler t-shirt with a frog that says "Fearless Frog." Cute, right? I can imagine one of my friends' little boys wearing this! After all, clothes for toddlers should not be crazy adult outfits made smaller, like you often see in stores these days. Let them be cute and fun! This would be a great zoo outfit, don't you think?
Since I love to read and we have many book reviews/giveaways/etc. on this site, I thought it would be fun to match up some of these shirts with some kids books. Grab the book, add the shirt, and it's a perfect and appropriate gift for the little one in your life!
For "Fearless Frog" I chose Frog and Toad are Friends by Arnold Lobel
See? It's perfect! What do you think though? Have any other froggy titles you would like to suggest?! And don't worry if your little one is just a bit too small. You can pick up a Fearless Frog onesie as well!
Next we have "Tough Turtle"…also available as a onesie too!
For "Tough Turtle", I went on the search for a good book and found Terry, the Awkward Turtle by Russell Dauterman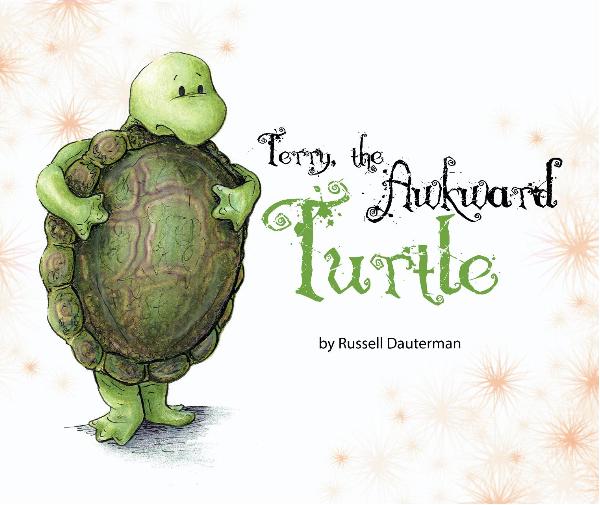 As you can see, they have some really cute tops and onesies…apart from their jackets…that you should definitely think of checking out. As I said above, add in a book and these are great gifts that nobody else would think of getting, so you don't hve to worry about double-gifting. Don't you hate that? Be original, and check out the site!
I also should mention that the t-shirts and onesies match up with the jackets if you didn't already notice…you can get the animals as a shirt, onesie, and a jacket. Perfect!
Now it's time for the giveaway and this is good for little ones AND adults!
Prize:
a choice of any character product from the web store or a t-shirt with a character of your choice embellished in studs (available in kids sizes from 2 through 9 or youth-adults sizes XS-L). the size and color will be finalized upon request.
Open To: International (You MUST pay shipping though if you are NOT in the U.S.)
Ends: October 31st
To Enter: Visit the site and let me know what item you would like to own.
+1 follow this blog (leave a new comment)
+3 leave a comment here (leave three seperate comments on this giveaway post)