As always, I'm co-hosting the Keep It Together link-up with Alexandra. If you have a post about planning, scrapbooking, or any other form of memory keeping, we want to see it! Link up with us below.
Keep It Together: Do You Keep a Physical Address Book? #ontheblog
Click To Tweet
Do You Keep An Address Book?
First off, I consider an address book a form of memory keeping – you're keeping track of all your friends and family so you can send them snail mail in the future. I do have an address book but it's quite old and I'd really like to get a new one. I'm sure there are a lot of addresses I need to add and/or update as well, so starting brand new would be really nice. Do you keep an address book? Or is everything online for you?
What Do You Think About These Address Books?
I thought I'd go to my trusty Etsy and see what kind of address books I could find. Let me know what you think of these in the comments! I'd love some advice on which to get.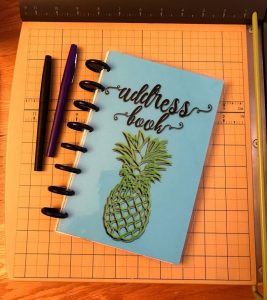 My favorite TV show is Psych, so I kind of love all things pineapples. This is a really fun pineapple address book where you can pick the color for the cover and the divider. It's $30, but with free shipping (for the U.S.). There are also extra pages for Anniversaries, Birthdays, Notes, etc. which I think is awesome!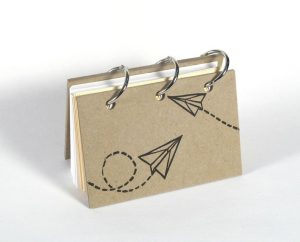 Isn't this Card File Address Book adorable? I've never seen anything like it! There are different designs, but I like the Paper Planes the best. This is being sold for $13.95.
Um…how cute is this? And super original! It's an Address and Date Book in a Tiny Suitcase! It's $27 and has free shipping in the U.S. This is a rare one, so I'm sure it'll be going fast. I kind of love it though.
Tell me: Would you get one of these? How do you keep track of your addresses? 
You are invited to the Inlinkz link party!